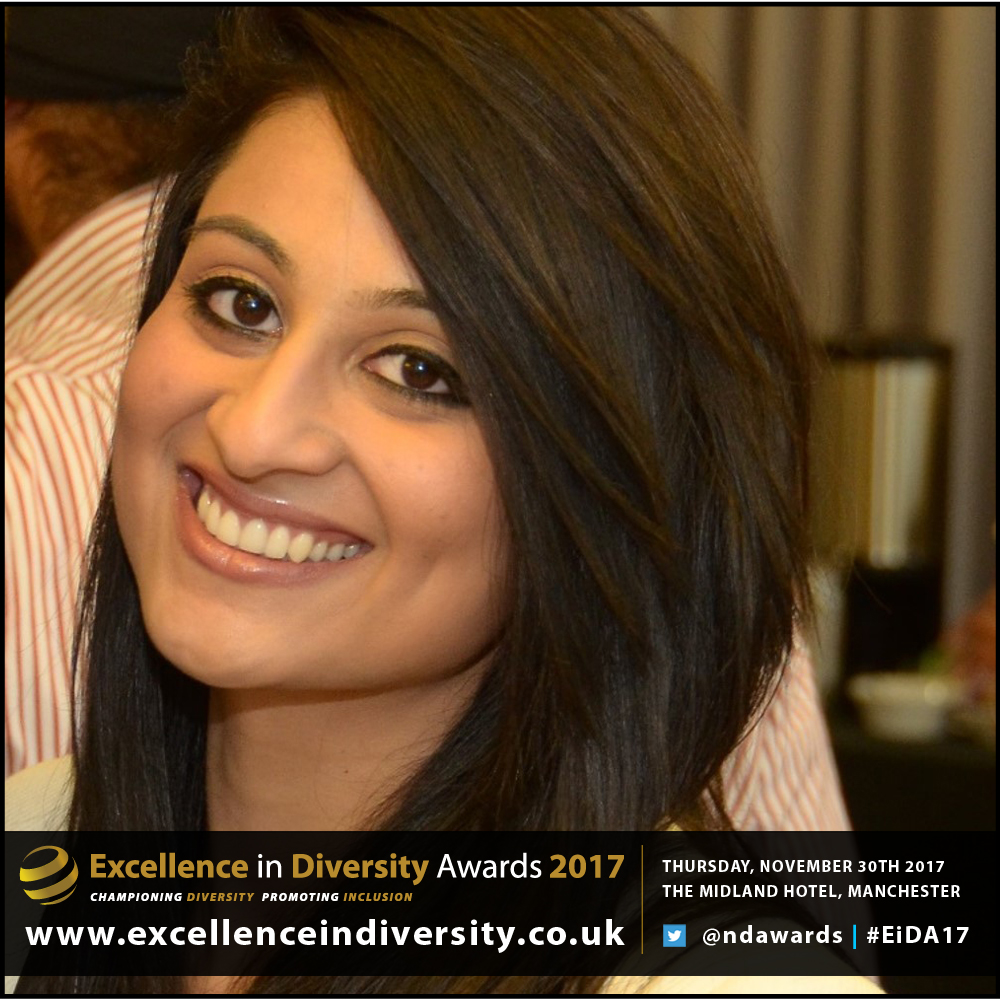 2017 Shortlisted Nominee:
Diversity Champion Award for Private Sector –
Anisha is a law graduate from UCL and is currently a Tax Advisor at Ernst & Young in Banking after joining the graduate scheme in 2013. She has been chairing the EY Sikh Network for the past 2 years and is the most junior leader of a Network at EY, and the first female lead of this network. The EY Sikh network consists of c3000 people and is the largest corporate Sikh network within the City of London. Anisha regularly consults with EY's D&I leadership to drive its strategy and initiatives. She recently worked with the Mayor of London to coordinate cultural events visited by over 20,000 people, and has been at the forefront of organizing graduate insight days to engage with students from BME backgrounds, and encourage recruitment in to professional services. An active mentor and volunteer, Anisha supports a number of initiatives including the Jaskomal Foundation, helping to encourage more South Asians on to the stem cell donor list.
---