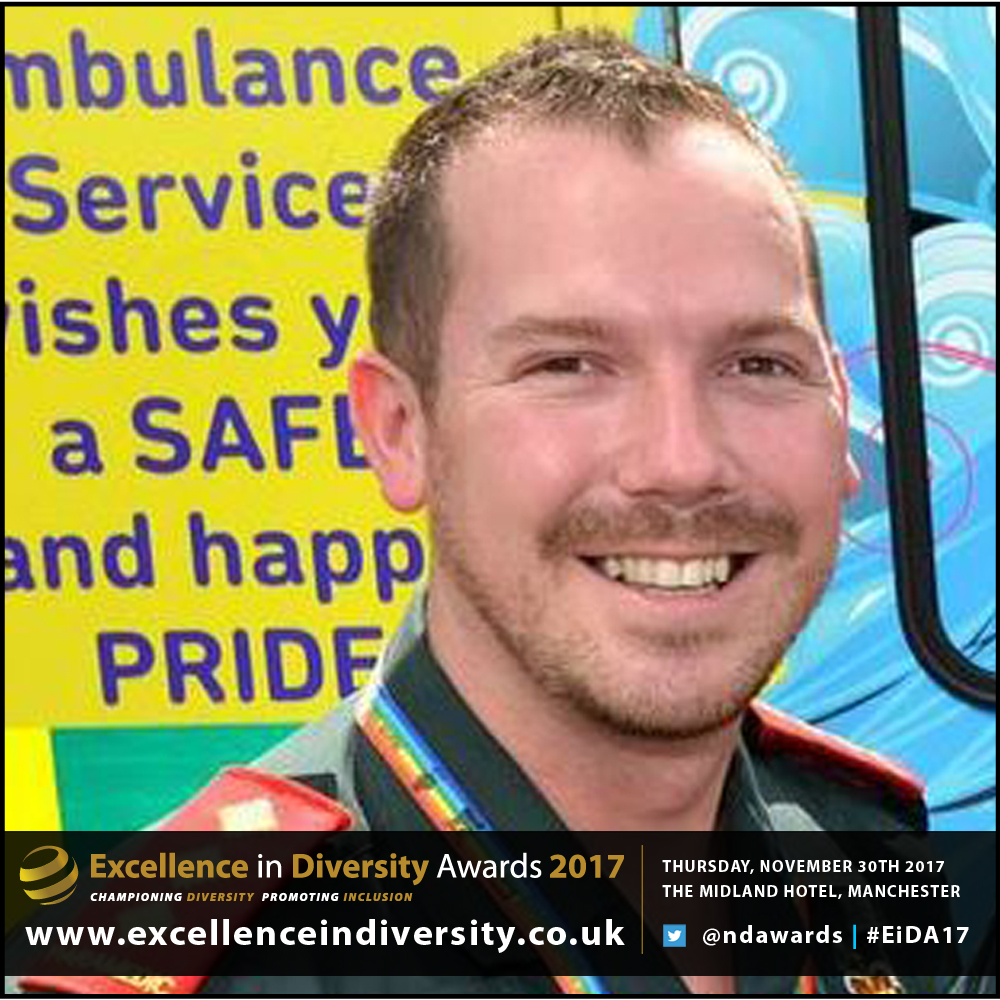 2017 Shortlisted Nominee:
Employee of the Year Award –
Ben Barber is Chair of the North East Ambulance Service Proud Network, assisting in the creation of a more cohesive and visible LGBT community within NEAS and North East region. Ben has been instrumental in the development of the network and has helped the Trust to make substantial improvements to its approach to equality. In addition to his role as Clinical Care Manager, Ben gives up his time to support LGBT staff, improve the organisations profile locally and nationally and move the LGBT agenda forward. Over the last 12 months he has represented the Trust at three local pride events in the area on a voluntary basis and coordinated activities, feedback, media and social media campaigns. This incredible role model also increased membership of the group from 48 employees to 110, and played a significant role in improving the organisations Stonewall Workplace Equality Index Ranking moving up 176 places in 2016 to 46th from 222nd the previous year.
---