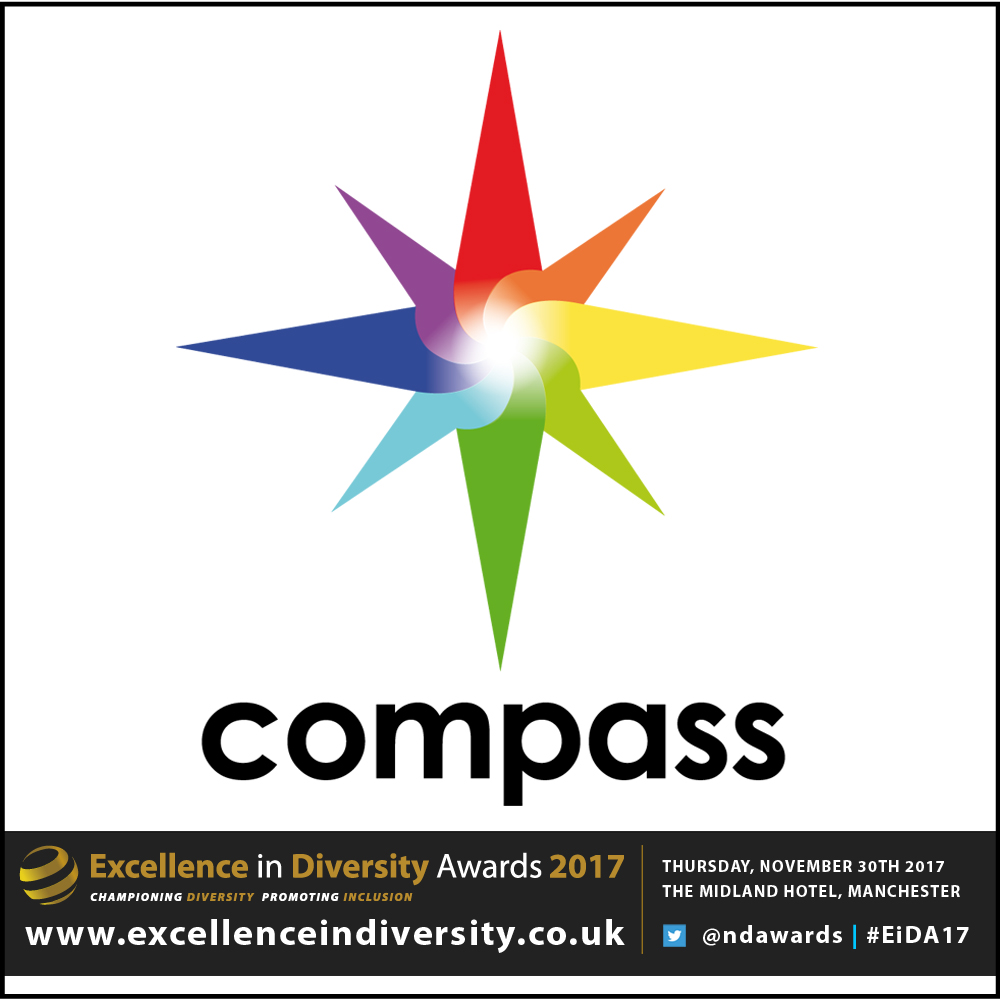 2017 Shortlisted Nominee:
Outstanding Diversity Network Award –
Compass Network supports the Naval Service in improving understanding and awareness of sexual orientation, gender identity and wider diversity to provide an inclusive environment where everyone can contribute and are confident to be themselves at work. The Naval Service comprises of the Royal Navy, Royal Marines, Maritime Reserves and Royal Fleet Auxiliary. Following the inclusion of LGBT people being allowed to serve in the UK Armed Forces in 2000, the network has worked closely with policy teams and Stonewall to support the transformational journey to a culture in which diversity is embraced and our people are valued, resulting in a more effective Naval Service to protect our Nation's interests. Compass continues to provide support to individuals, managers and families, whilst increasing understanding of sexual orientation, gender identity and inclusive leadership matters. From being the first UK armed service to march in uniform at a Pride event back in 2006, it provides the visible commitment to LGBT+ inclusion to the communities we serve to defend.
---