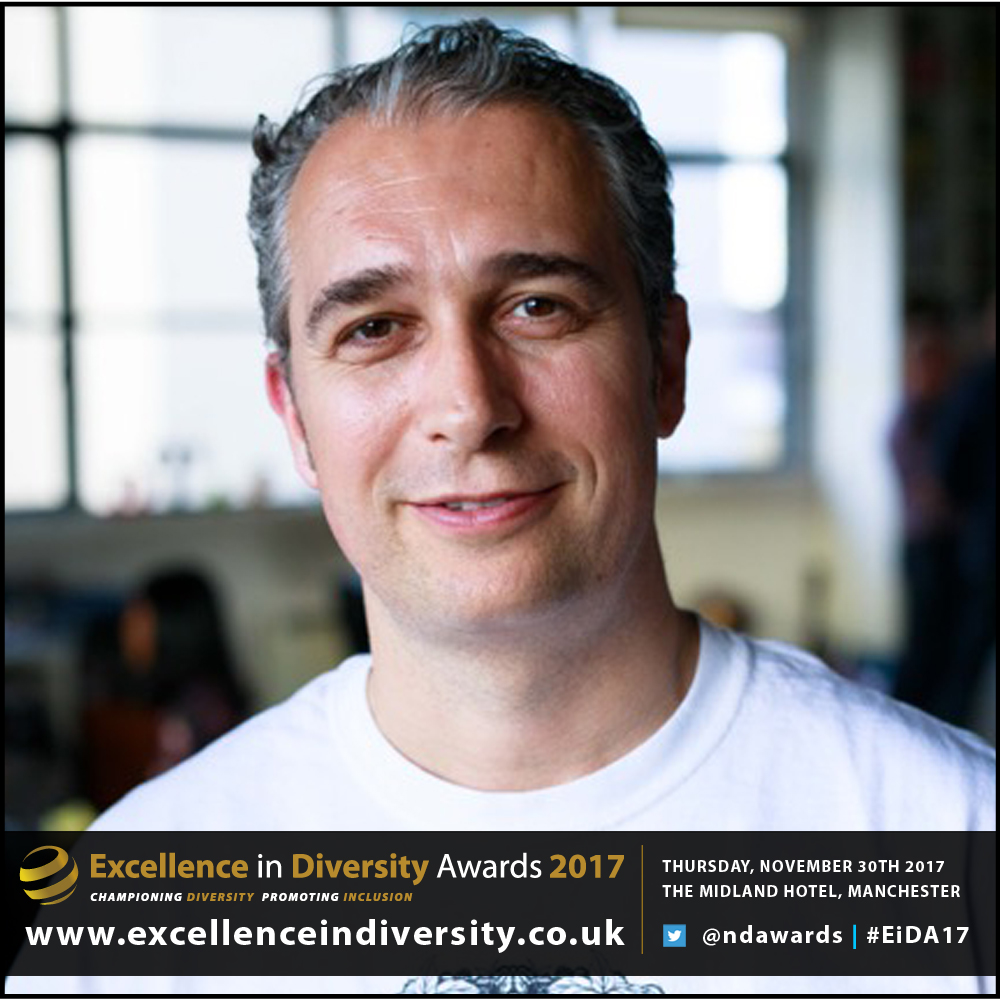 2017 Shortlisted Nominee:
Diversity Champion Award for Private Sector –
Daniele is the co-founder of Utopia, a business change consultancy, as well as Creative Social, a club for business and creative leaders who believe creativity and innovation will lead to better business and culture. He is also an equality champion and has developed three meaningful programs to help inspire change in the advertising industry and beyond. Daniele co-founded Token Man to educate men on the challenges women face every day in the workplace, to create greater empathy and consequently to inspire behaviour change to enable gender equality. Last year he also co-developed a pro-bono six-month training programme to give senior female creative's the tools they need to thrive in the creative industry, developing the core skills of leadership, such as culture building, negotiation skills, business skills and public speaking. In addition, Daniele launched The Great British Diversity Experiment, the first ever diversity initiative designed for and by the communications industry that provides specific and practical insight into why diversity works.
---