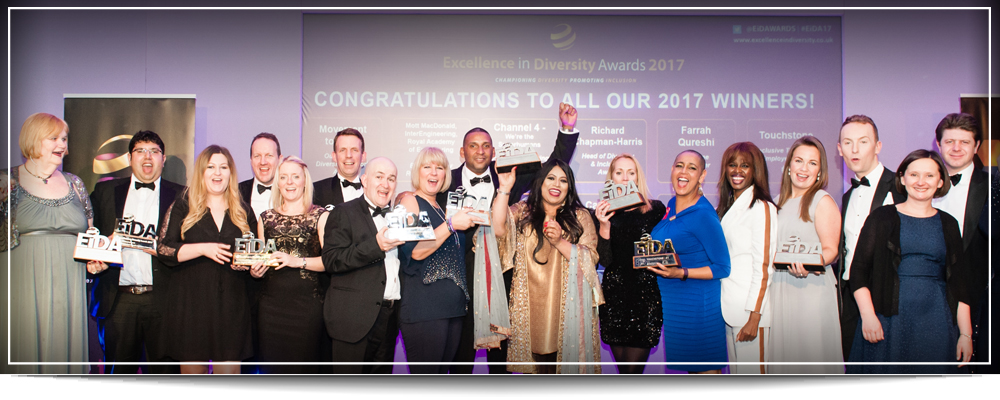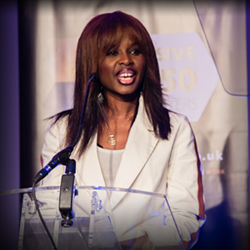 Broadcaster, presenter and author June Sarpong MBE (pictured left) took centre stage on 30th November to host the Excellence in Diversity Awards, celebrating inclusive employers and diversity champions.
COMPANIES and role models nationwide have broken boundaries to strengthen UK diversity, and were honoured for their extraordinary commitment to the equality agenda at Thursday's ceremony, at the Midland Hotel in Manchester.
This year perhaps more than any other in recent history, we have needed the power of unity to overcome times of adversity. In these moments of crisis, champions have emerged to lead in a vital movement towards a more united society.
The Excellence in Diversity Awards have reflected upon the thousands of people who have shown resilience, determination and courage to deliver change, highlighting an elite mix of diversity ambassadors who work tirelessly to make the country a more inclusive place to live and work.
Diverse Companies, Employees of the Year, Best Diversity Resources, Head's of Diversity, Outstanding Networks, Diversity Champions, Marketing Campaigns and Lifetime Achievers were all recognised in a celebration that delivered the best of British diversity across all UK industries.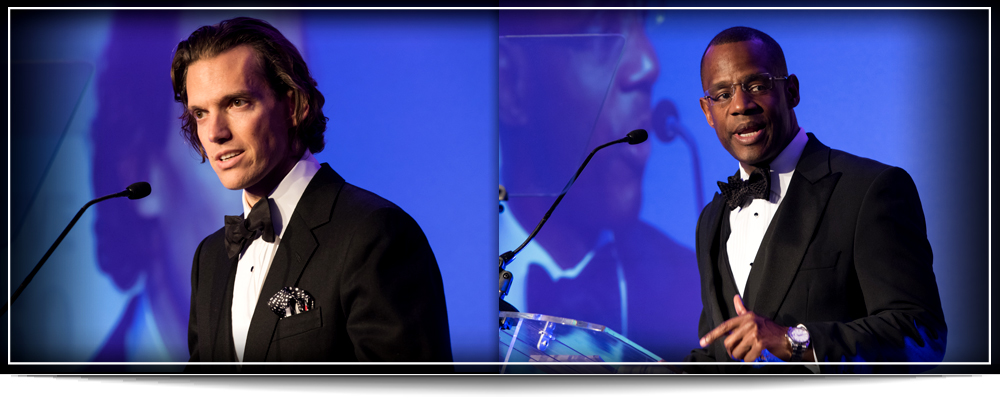 The one-of-a-kind ceremony kicked off with keynotes speeches from Rullion CEO James Saoulli and CEO of Sodexo's UK and Ireland healthcare business James Taylor.
Known for his passionate speeches, Founder Paul Sesay didn't disappoint as he addressed the audience. 'With every news report and article of events happening across the world, it is now even more important than ever to stand together', said Sesay. 'It is your stories and commitment that enable this, so I encourage you to share how you enabled that change in yourself or others, and how every day you inspire hope.'
Susie Green, CEO of transgender youth charity Mermaids, was awarded the Diversity Champion Award in the Charity sector by Coronation Street star Dean Fagan. Susie was applauded for expanding Mermaids from a small charity with no paid staff and minimal demand, to 4 paid staff dealing with 4,000 emails and phone contacts a year.
Gill Valentine, Interim Provost and Deputy Vice-Chancellor at the University of Sheffield, accepted the accolade in the Education category for her world-leading research; and Amelia Lawson was recognised in the housing sector for developing the Build Together Friends Network at the Homes and Communities Agency.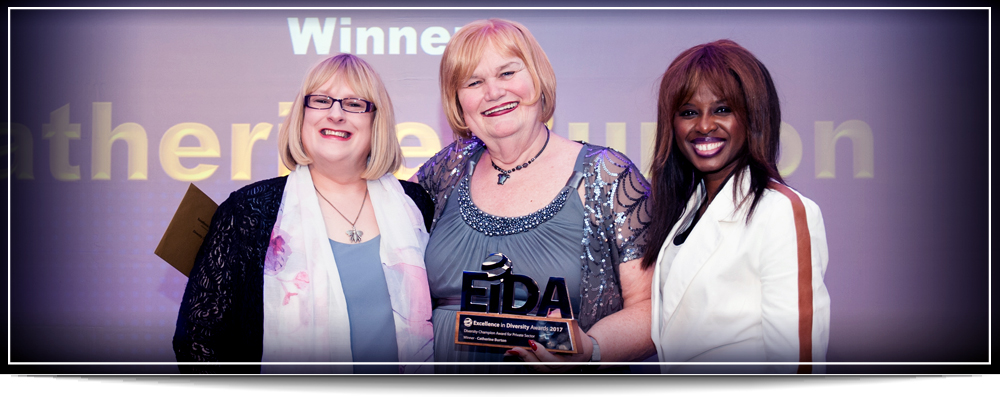 Hollyoaks actress Annie Wallace presented Catherine Burton with the Diversity Champion Award for gaining wider recognition and acceptance of transgender issues in an important industry and highly regarded company. Catherine recently retired as British Airways Flight Operations Diversity and Inclusion Champion and was their most senior woman pilot having served the airline for 45 years.
Joe O'Grady was honoured for recruiting over 40 Equality Local Champion at the Countess of Chester Hospital; and Louise Horton received the Employee of the Year Award for sharing her own mental health conditions through posters, videos and blogs, as well as helping the Legal Aid Agency become the 2nd most inclusive and fair employer in the Civil Service.
Another highlight of the evening came when Channel scooped the Marketing Campaign of the Year Award for 'We're the Superhumans'. The extraordinary clip, which has been watched by millions, paid tribute to 140 people with disabilities – from a man who drums with his feet to a record-breaking wheelchair racer. It is believed that there are more disabled people in this one advert than in the whole history of British advertising altogether.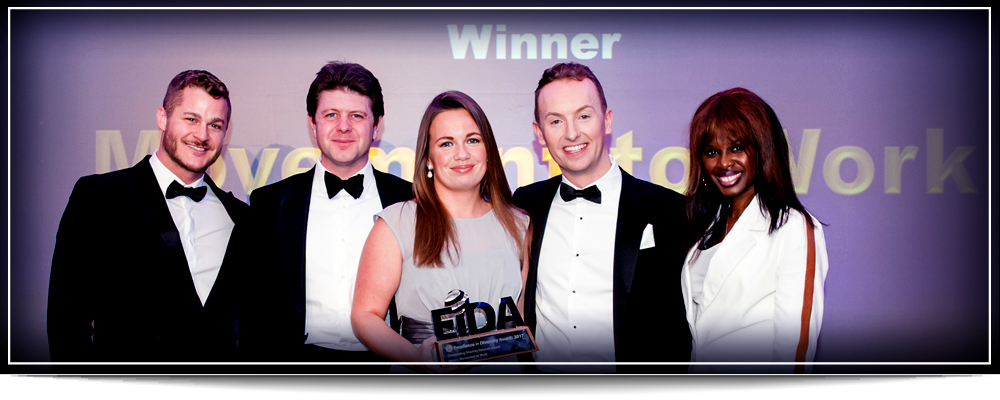 Movement to Work (MtW) received the Outstanding Diversity Network Award by Celebrity Big Brother Runner up Austin Armacost. In the last year, MtW provided around 20,000 16 to 24-year-olds with the opportunity to undertake a life-changing work experience placement, gaining the skills and confidence they need to take the first steps into a career. As of March 2017, MtW has delivered nearly 60,000 work placements, with 54% of candidates completing placements, moving to employment or returning to education.
Names 2017's Best Diversity Resource, the 'What's it like?' video series was hailed for benefitting LGBT engineers and recruitment into the industry. The collaboration between Mott MacDonald, InterEngineering and the Royal Academy of Engineering saw the production of 20 videos profiling LGBT engineers, openly discussing their experiences, their routes into engineering and the advice they had for others.
Taking home a second accolade for engineering consultancy Mott MacDonald, Global EDI Manager Richard Chapman-Harris received the Head of Diversity & Inclusion Award.
After decades of increasing D&I in some of the world's largest organisations, Global Diversity Practice CEO Farrah Qureshi was the recipient of the prestigious Lifetime Achiever Award. A list of tremendous achievements were recognised by judges, including the extraordinary impact she has had delivering training to over 70 companies and boards in over 150 countries.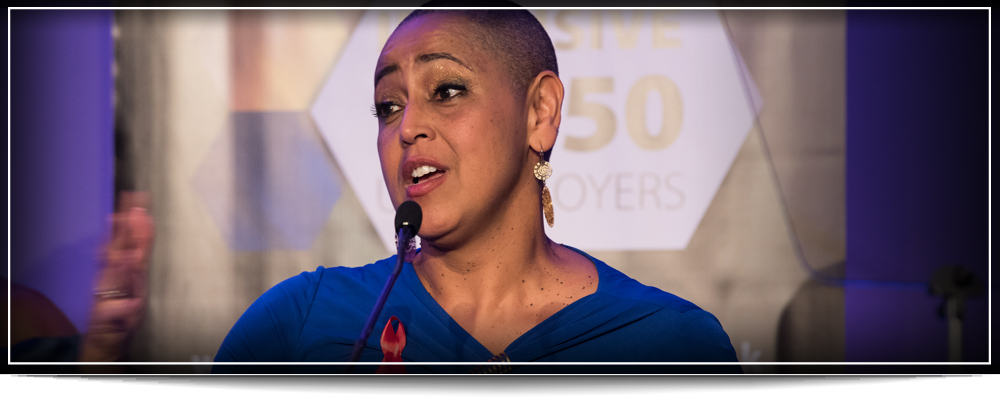 The widely anticipated rankings of the Inclusive Top 50 UK Employers List were also revealed in partnership with Rullion, with mental health and wellbeing charity Touchstone featuring at number 1 for a second year running. Ernst & Young (2nd) the Open University (3rd) Tyne and Wear Fire & Rescue Service (4th) and The Royal Bank of Scotland (5th) were listed in the top 5 most inclusive companies nationwide.
Compiled by a dedicated panel of judges, the list has been collated based on each organisations performance in a range of areas within the diversity arena. Organisations featured provided sufficient evidence on an amalgamation of topics including recruitment procedures, training and a host of diversity related initiatives.
Heather Melville, Director of Strategic Partnerships at RBS said 'This list presents the very best of UK companies who are integrating an inclusive culture right from the top of their organisations – it's great to see the mix of cultures and the amazing initiatives that are being led by their employees with support and funding.'

Liverpool based company Movema (pictured above, left) brought the audience an incredible Chinese fusion dance performance, and the night was wrapped up with by X Factor sensation Shanaya Atkinson-Jones (pictured above, right), who performed an impressive catalogue of songs.
A panel of judges including Andy Woodfield (PwC), Pamela Hutchinson (Bloomberg), and Dianah Worman OBE gathered earlier this year to finalise the widely anticipated shortlist.
As the year comes to a close and we look ahead to 2018, it is clear that the game changes and trail blazers will continue to promote equality of opportunity for all, giving every individual the chance to achieve their potential, free from prejudice and discrimination.
There is no doubt that the impact made by this prominent array of diversity patrons is unprecedented.
---
Click HERE to view the #EiDA17 Winners
---
Click HERE to view the 2017 #IT50 List
---