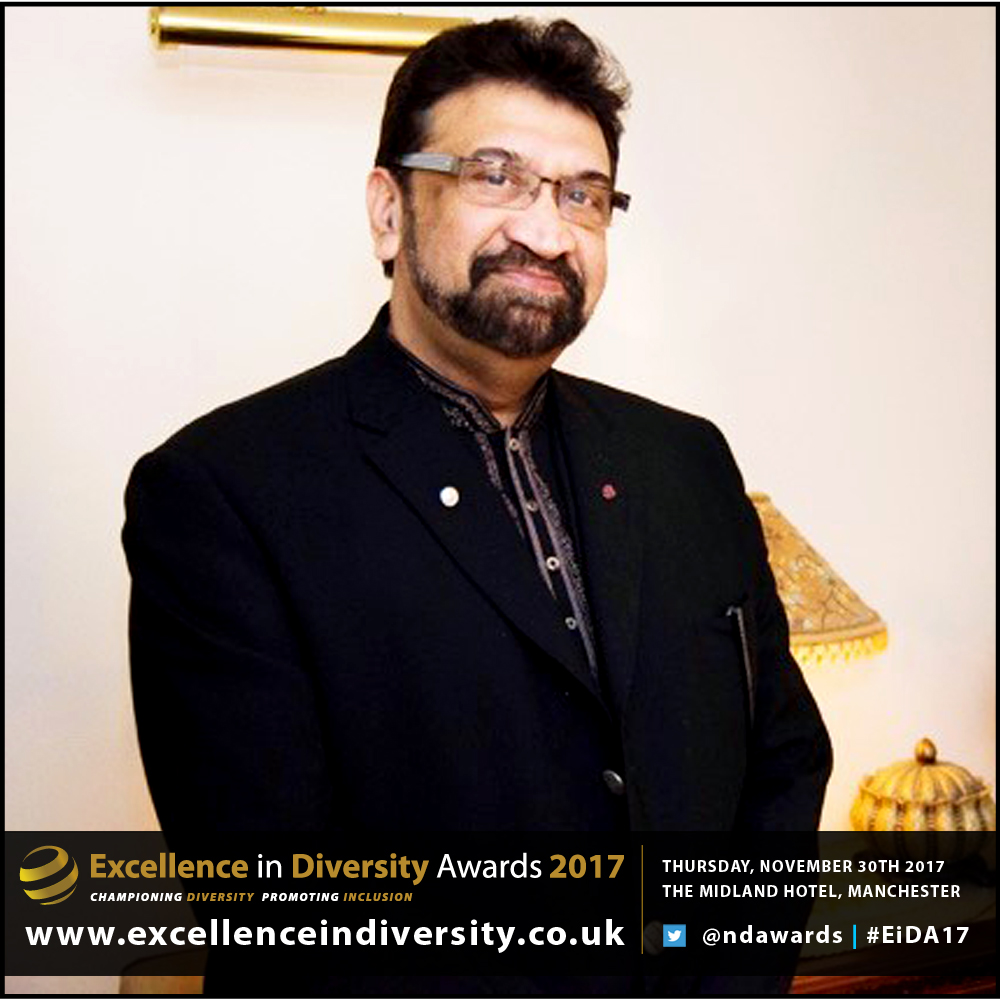 2017 Shortlisted Nominee:
Lifetime Achiever Award –
Syed is a known British doctor and a health promotion specialist, based in Manchester. His key area of expertise is preventive medicine in Public Health and is the author of UK's first bilingual (English/Urdu) book 'Prevention is always better than cure'. In 1996/97, he served as cardio-thoracic surgeon at university hospital of Wales, Cardiff. From 2003-2006, Syed served as CEO of British Ethnic Health Awareness Foundation and organised 30 consecutive monthly health awareness seminars in England. In 2007, he founded a national Social Enterprise (CHIEF) to serve the general public in U.K. He also presents weekly live health talk shows on community TV channels and served as spokesperson of the Association of Pakistani Physicians & Surgeons of the UK which has a membership of 5,000 across the country. Syed had been honoured with MBE by the Queen for his 12 years long community health services and has been appointed as Deputy Lieutenant (DL) of Greater Manchester Lieutenancy Office since 2013.
---