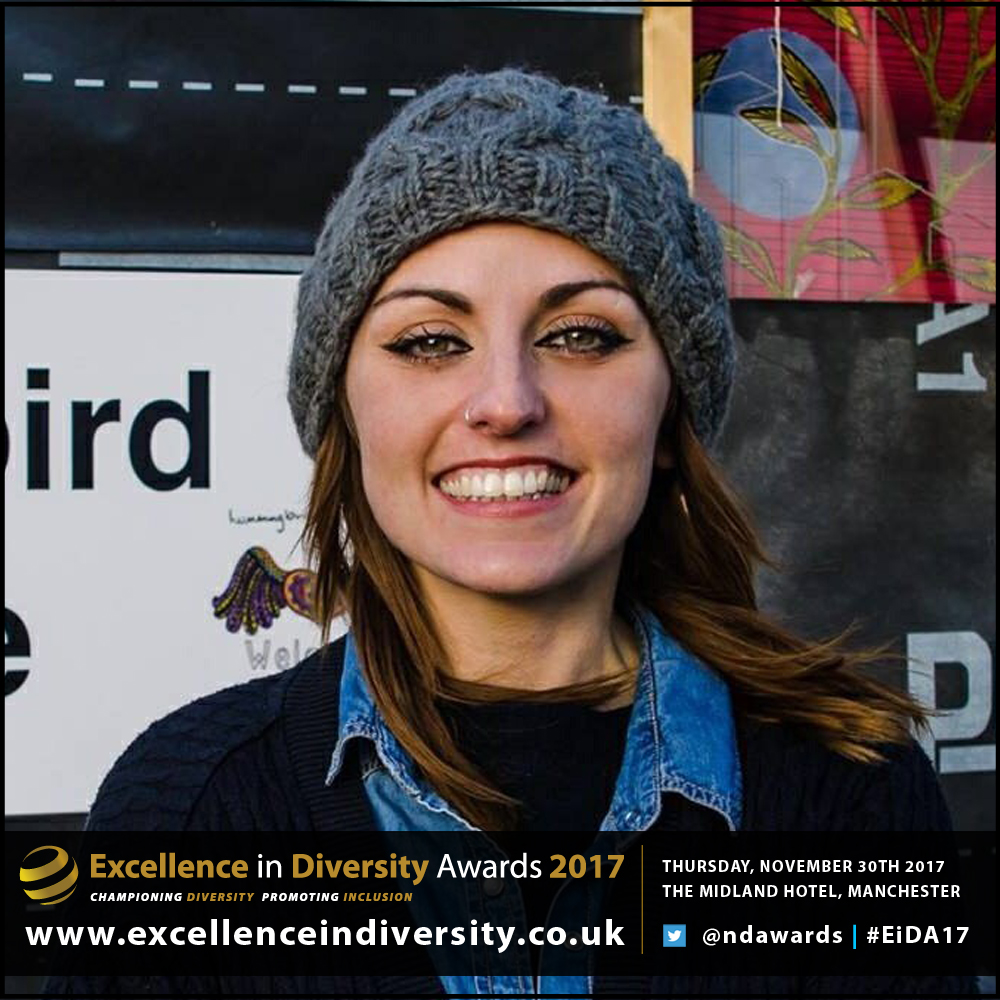 2017 Shortlisted Nominee:
Diversity Champion Award for Charity –
Elaine is one of the key players behind EDL (English Disco Lovers) and the Hummingbird Project. She is also is a highly energised activist and social provocateur for human rights, race equality and refugee welfare. Elaine has dedicated a huge part of her life to not just building and delivering social, welfare and healthcare support to refugees, but also to spread a message of love, acceptance and welcoming through the use of art and alternative peaceful protest and parades. She has worked for many years in child protection for organisations such as the NSPCC Child Protection Helpline, for Women's Aid Refuges and as a rape crisis worker. In 2015 she set up the Hummingbird Project, an inspiring volunteer led initiative, which worked directly with refugees in camps in Calais and Dunkirk. Elaine and her team recruited hundreds of volunteers who went to France and built shelters, as well as a medical clinic and a Creative Safe Space for young unaccompanied refugees.
---