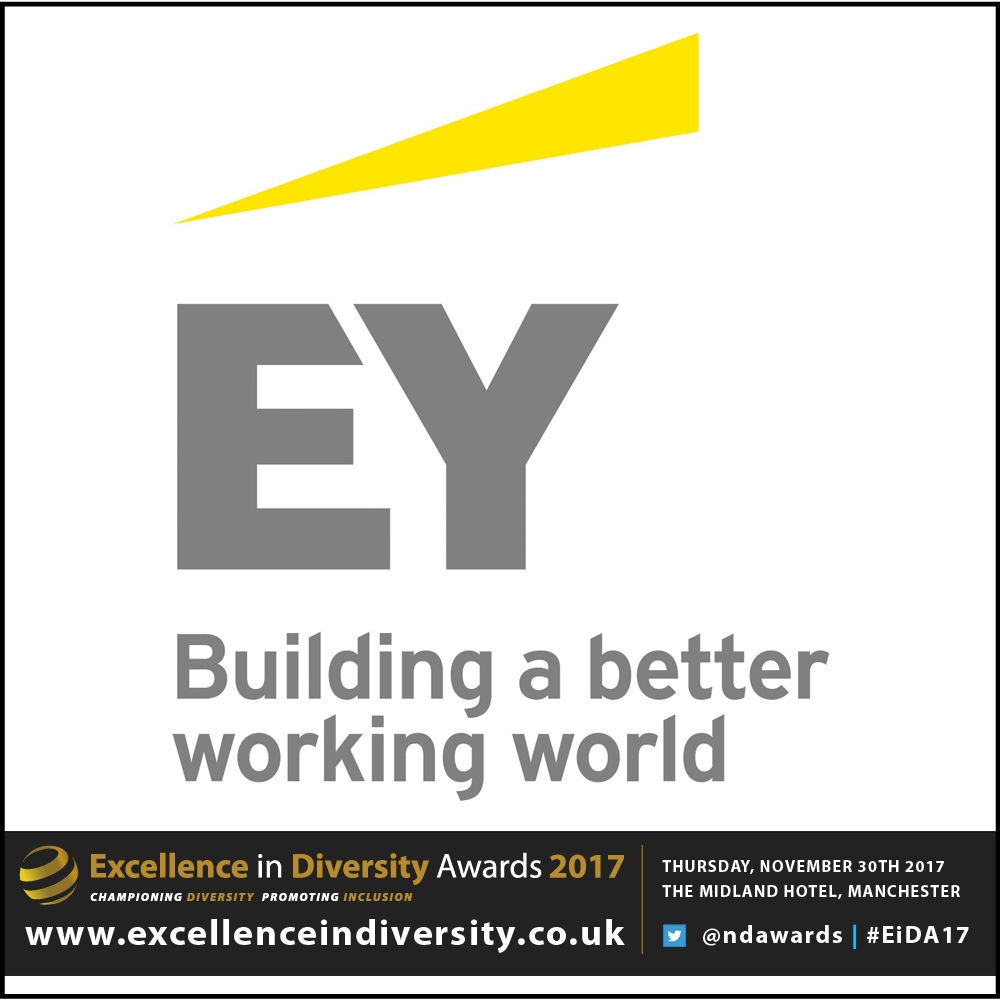 2017 Shortlisted Nominee:
Best Diversity Resource Award –
The EY Family Network have launched a new parent mentoring scheme. The scheme complements existing formal career and family mentoring and coaching by offering one-to-one support, by experienced parents for new or soon-to-be parents. The Parent Mentoring Scheme supports the transition out of and back into the business for parental leave and is designed to be fully self-sustaining. All materials are accessible on the EY Family Network SharePoint page. Two short video recordings (tailored for mentors or mentees) set the scene and encourage activities to start the mentoring journey and at each stage of the transition to parenthood, including describing the scheme, setting expectations and agreeing ways of working and, introducing mentor reflection practices. Mentors and mentees register on a matching site and contact is initiated by the mentee. The resource has allowed EY to tap into a previously underutilized resource, namely existing parents who are not currently mentors or coaches, to support their new and expectant parents.
---