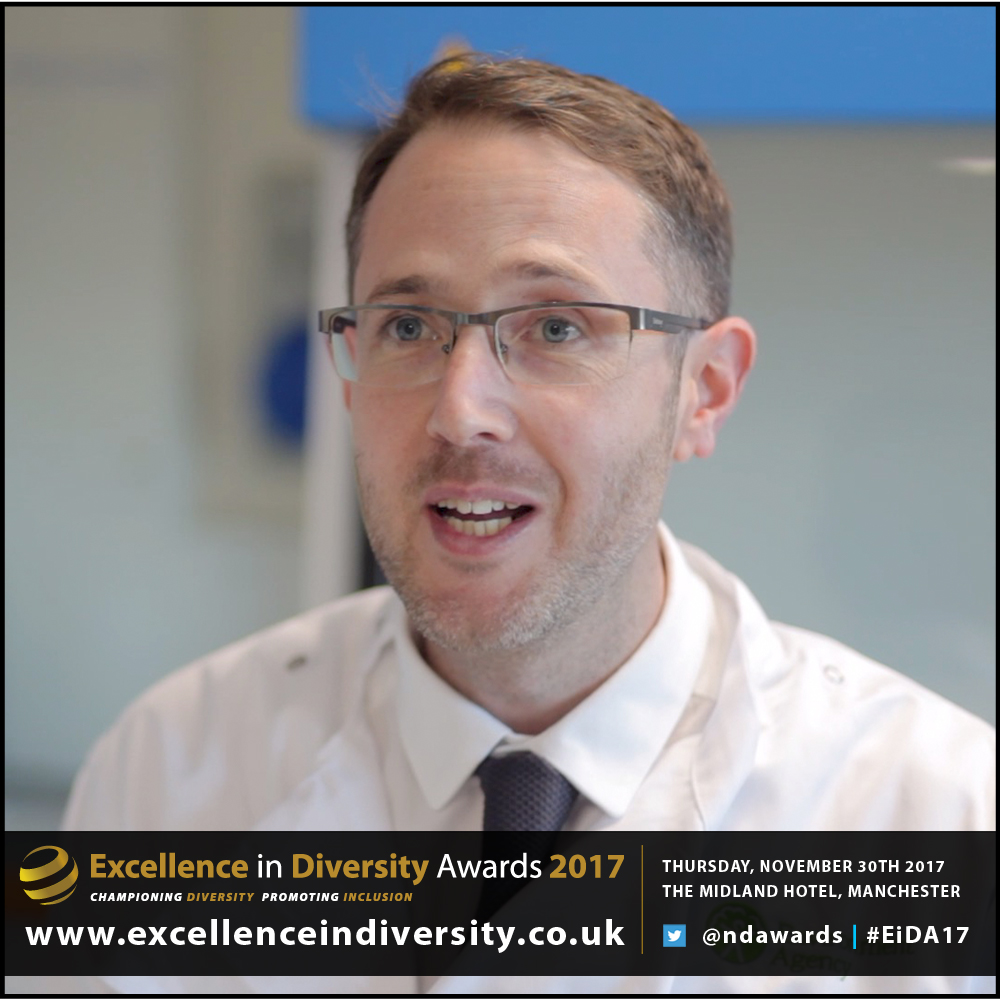 2017 Shortlisted Nominee:
Diversity Champion Award for Charity –
James Trout is Laboratory Manager for the Environment Agencies National Laboratory Service (NLS) site at Starcross, where they provide environmental data to help drive environmental improvements for people and wildlife. James has shown outstanding initiative to promote equality and diversity through his support for the Down's Syndrome Association WorkFit programme. James has supported WorkFit both internally within the Environment Agency and externally in the Institute of Science and Technology (IST) and beyond. He has been the driving force in creating a partnership between the Environment Agency and WorkFit to recruit candidates as Laboratory Assistants. James has personally rolled out this partnership across all four National Laboratory Service sites and organised a number of other placements. He also individually facilitated a tour of his laboratory for a group of young people with Down's syndrome to try to raise their work aspirations. James' commitment to WorkFit has made a clear, positive difference to the lives of people with Down's syndrome and their families.
---