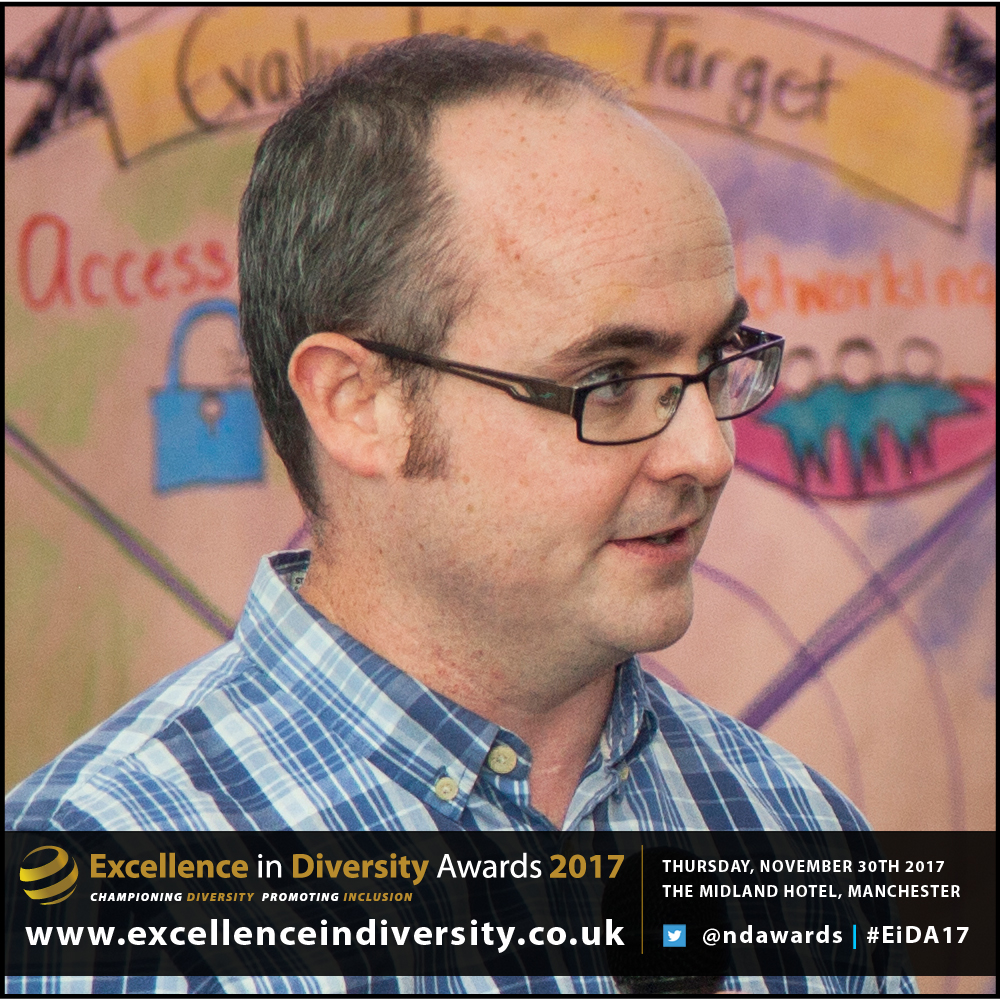 2017 Shortlisted Nominee:
Diversity Champion Award for Housing Sector –
Jamie is the Scottish Refugee Council's housing development officer. His role is to inform and influence housing practice and policy to improve refugee integration in Scotland and generate lasting change to the systemic causes of disadvantage within the refugee community. Jamie has established and grown Scottish Refugee Council's annual housing stakeholder event which now reaches around 100 stakeholders across government, councils, housing associations, third sector organisations and refugees themselves to discuss and engage with refugee issues. By studying Scottish Refugee Council data and Glasgow City Council data together, Jamie was able to prove that 7% of homelessness applications in Glasgow were from new refugees. This directly influenced the ongoing strategic homelessness strategy. He has developed Scottish Refugee Council's Housing Practitioner's Guide to Integrating Refugees, a suite of 5 training courses alongside Chartered Institute of Housing, and a specialist, volunteer-led housing advice service.
---