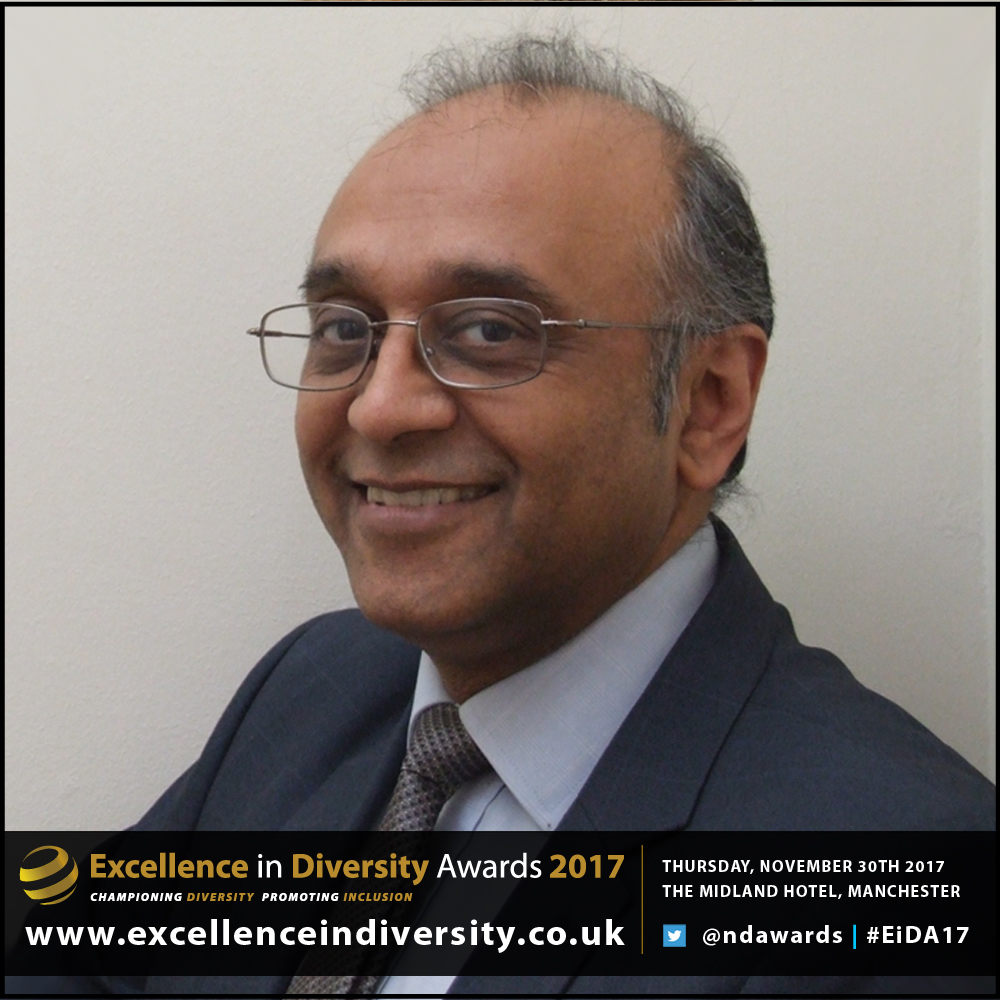 2017 Shortlisted Nominee:
Head of Diversity & Inclusion Award –
Award winning equality, diversity and inclusion strategist, Jiten Patel is author of 'Demystifying Diversity', launched in 2016 and soon to go into its second edition. Currently Head of Equality, Diversity and Information Rights at The Open University, Jiten has designed and delivered impactful strategies, leadership mentoring and D&I programmes. Some 30% of participants attributed career moves directly to his 'Aspire' programme. The original author of the personal and professional development aspects of the Civil Service 'Positive Action Pathway', for women, ethnic minorities and disabled staff from across the Civil Service, Jiten received high acclaim from Philip Wilson, Chief Psychologist Civil Service Fast Stream. Jiten seems to have left no stone unturned to ensure colleagues and students are empowered to be the very best they can be. Jiten's commitment and passion is truly inspiring and he continues to make a significant impact through his dedication to D&I. His efforts will undoubtedly contribute to a more diverse pool of UK future leaders.
---