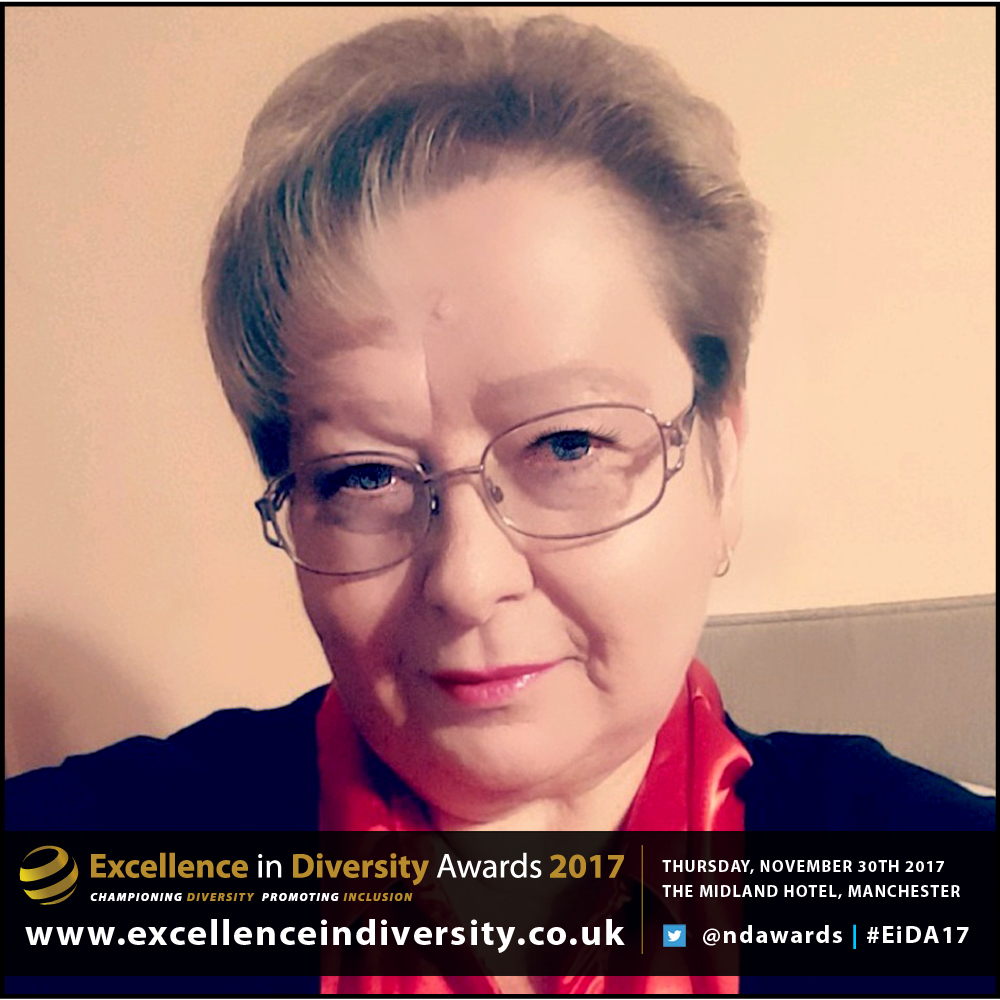 2017 Shortlisted Nominee:
Employee of the Year Award –
Louise has worked for the Legal Aid Agency for 33 years. The last 3 years she has been the agency's Diversity and Inclusion Adviser and helped the Agency become the 2nd most inclusive and fair employer in the Civil Service. Louise inducts and co-ordinates 35 diversity champions and created a Trello board to share guidance, information and achievements across all of the protected characteristics. She has shared her own mental health conditions through posters, videos and blogs and is a Civil Service disability role model; giving lunch and learn sessions on mental health conditions. Louise identified that there was no clear guidance on how to use newly allocated smart phones for colleagues with hearing loss and ensured a document was published across the LAA outlining the criteria and specifications of the model. During the last 2 years, Louise has delivered 15 Dementia Friends sessions, is vice chair of the Ministry of Justice Disability Network, and has produced training packages for positive action development programmes.
---