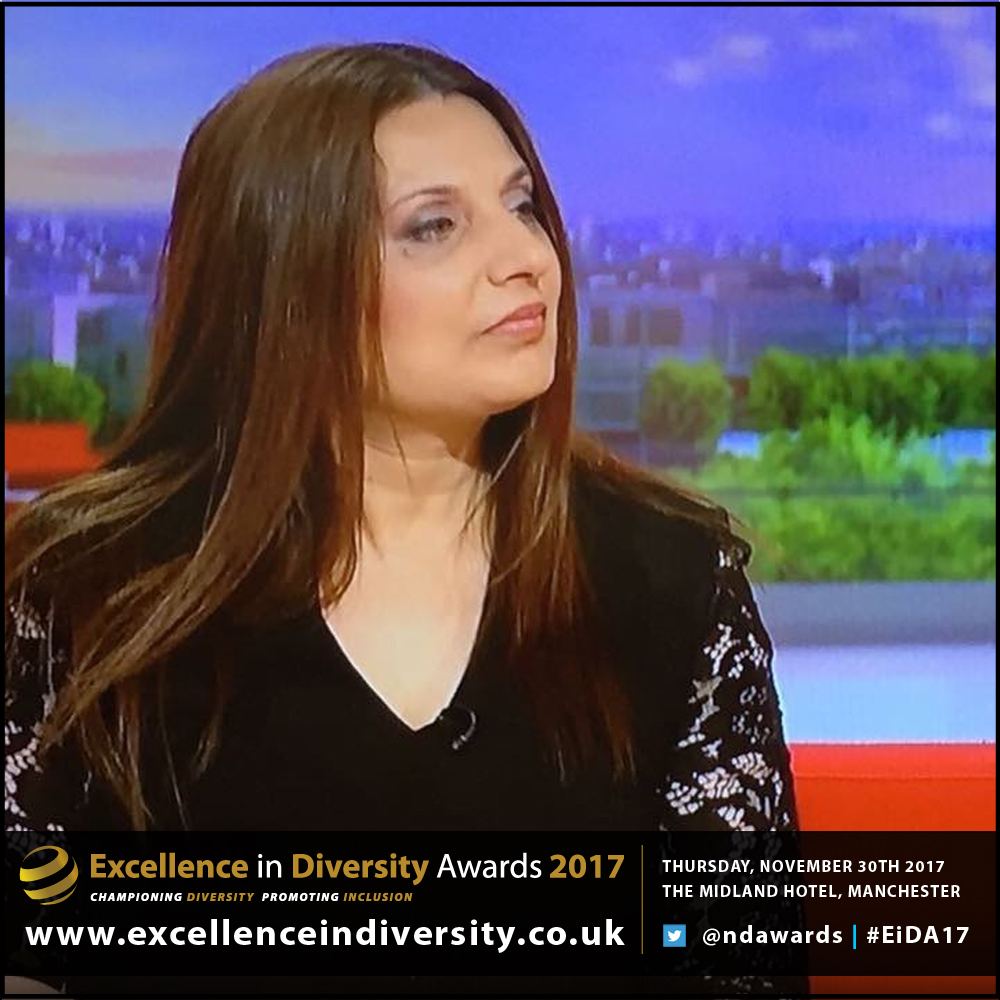 2017 Shortlisted Nominee:
Diversity Champion Award for Charity –
Mandy Sanghera is an award winning philanthropist, community consultant and global campaigner. A renowned human rights activist, Mandy has spent the last 27 years supporting victims and survivors of harmful practices such as Honour Killings, female genital mutilation, early child forced Marriages, Faith Based Abuse and witchcraft. Mandy is an international motivational speaker who has tirelessly supported and empowered others to find their purpose and rebuild their lives after abuse. She has worked across many demographics, focusing on cultural abuse and crimes, and has been involved in documentaries raising awareness of forced marriages, incest and honour killings. Mandy is an ambassador for several charities and social groups and has supported over 200 disabled adults forced into marriage. She is constantly seeking media opportunities to raise awareness of social issues and has published numerous articles to help change the narrative. Mandy is a strong champion of women and a global mentor, impacting the lives of thousands.
---