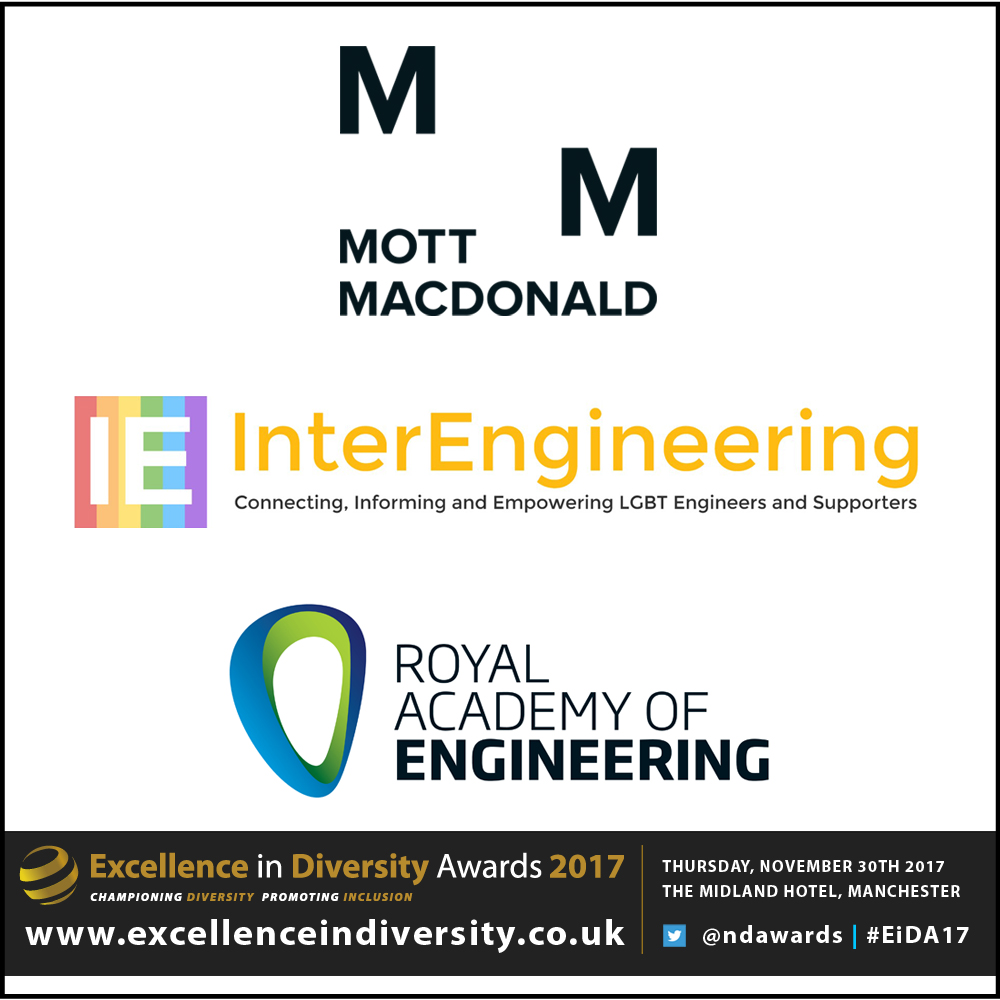 2017 Shortlisted Nominee:
Best Diversity Resource Award –
Many LGBT engineers are discouraged from progressing their careers due to the lack of visible LGBT role models in the industry. However, almost 20% of the UK workforce is involved in engineering or a related discipline, and EngineeringUK estimates that the sector needs 186,000 new people each year. There is a major talent shortage, and improving diversity in the industry is key to filling the skills gap. Mott MacDonald, InterEngineering & Royal Academy of Engineering have collaborated to raise the visibility of LGBT role models. This partnership culminated in the production of 20 videos profiling LGBT engineers, openly discussing their experiences, their routes into engineering and the advice they had for others. The 'What's it Like?' video series has benefitted LGBT engineers and recruitment into the industry. With several peer companies requesting the video files for internal sharing, the videos now have a life of their own, informing discussion on LGBT inclusion and helping other companies to make their workplaces more diverse.
---