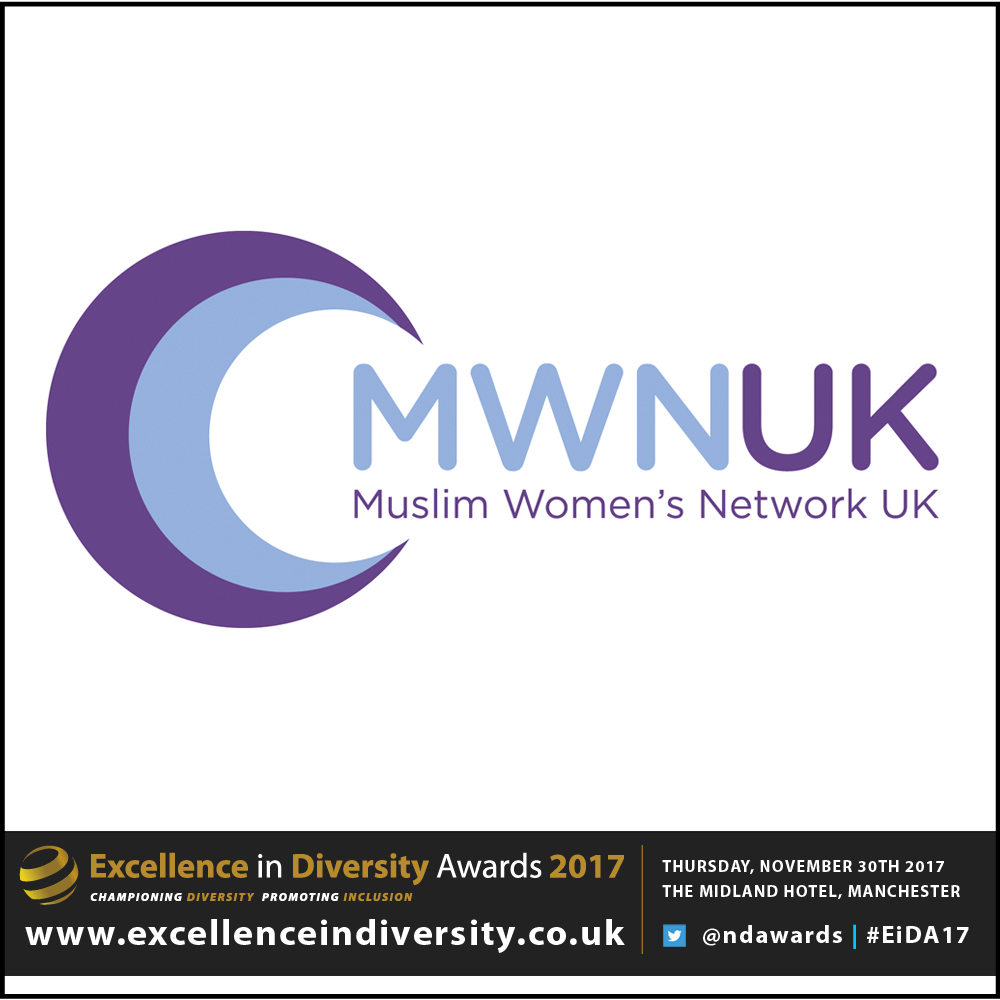 2017 Shortlisted Nominee:
Diversity Marketing Campaign of the Year Award –
As part of the national Hate Crime Awareness Week, the Muslim Women's Network UK (MWNUK) launched a digital role model campaign called #AndMuslim. The campaign was launched at an event in Portcullis House, London to challenge the negative stereotypes of Muslim women who are often portrayed as victim, oppressed, or linked to extremism. Instead it promotes the diversity of the female Muslim community in Britain, and celebrates their successes, achievements and contributions. Supported by the governments wider 'Building a Stronger Britain Together' campaign, the series of short videos available on Youtube demonstrate that many Muslim women are diverse and active British citizens. For example; one of the women featured is Dr. Iram Sattar, a GP who plays football, and is a massive Liverpool FC fan. The central message of the campaign is that Muslim women are active contributors to Britain in so many different ways. Many women have taken part, tweeting, sharing and nominating their own role models using the hashtag #AndMuslim.
---