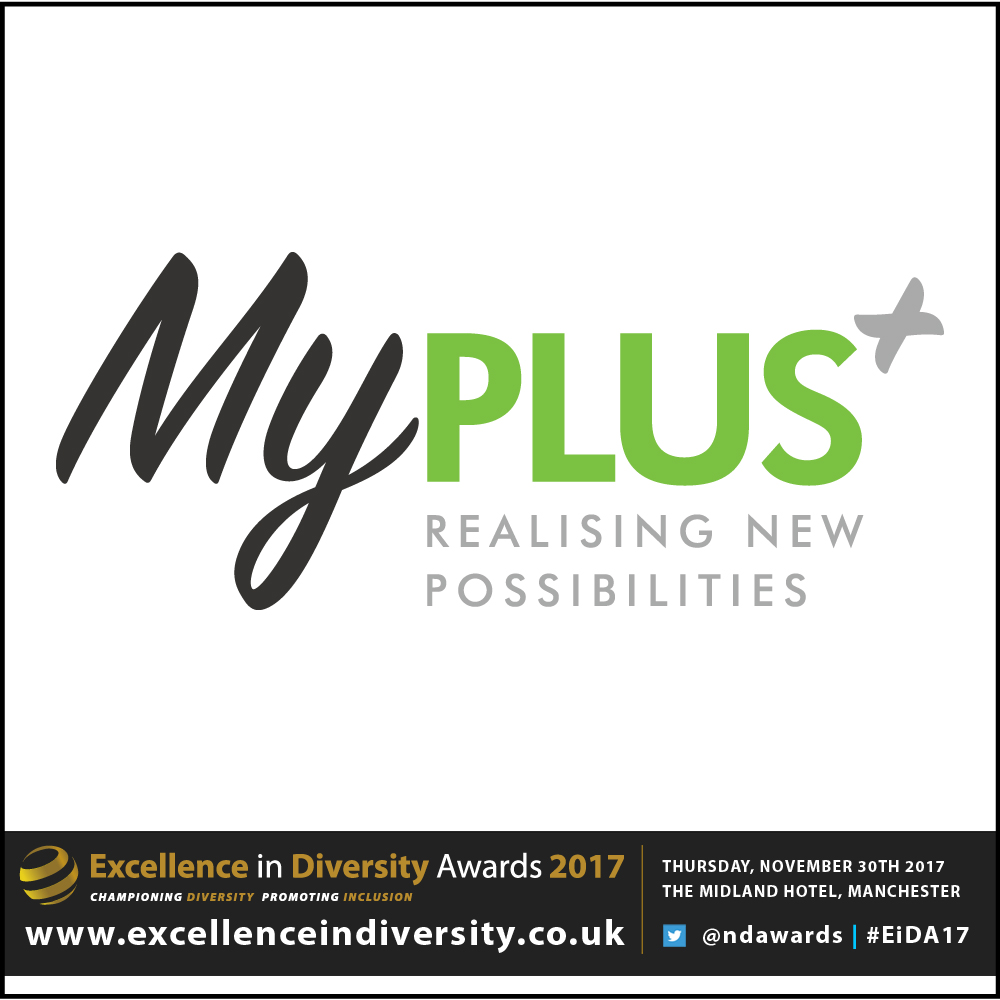 2017 Shortlisted Nominee:
Best Diversity Resource Award –
MyPlus Consulting was founded by Helen Cooke in 2005. As a wheelchair user, Helen used her knowledge gained from working in HR as well as her personal experience with a disability to form the foundation of her business. Its purpose is to help employers gain the confidence, insight and support they need to give disabled people a great future. The organisation also offers three diversity resources; MyPlus Consulting, the MyPlus Recruiters' Club and MyPlus Students' Club. With over 11% of graduates having a disability in the UK, MyPlus Consulting ensures that this group of potential individuals is not overlooked when it comes to employment. MyPlus Consulting has impacted the ways in which employers conduct their recruitment and application processes, and guarantees that disabled individuals get equal employment opportunities to their non-disabled counterparts. By demonstrating the value of inclusion in this arena, MyPlus Consulting is helping to expel the fears that disabled individuals may feel when applying for jobs.
---