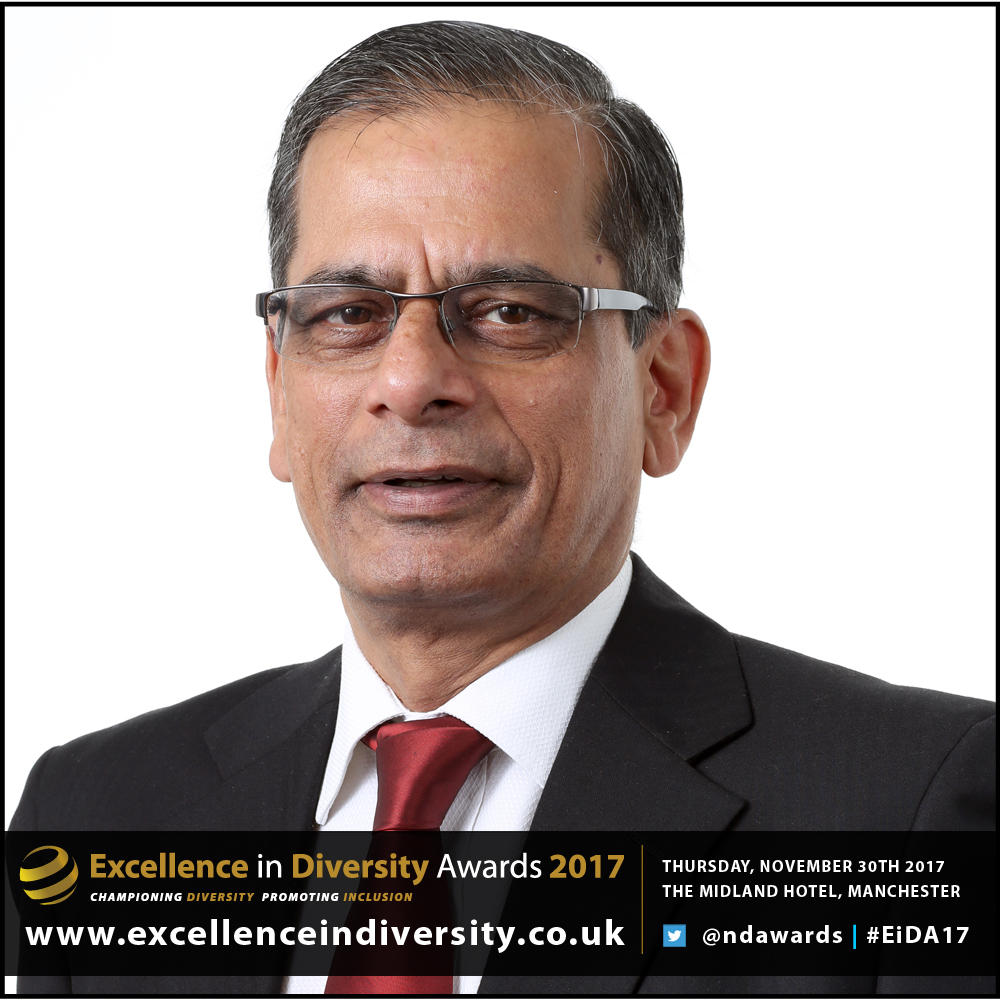 2017 Shortlisted Nominee:
Lifetime Achiever Award –
Nadeem, a former Public Service Executive with over 30 years' experience is an accomplished, multifaceted Executive with a wide ranging experience across all aspects of program management and implementation. Between 2000 and 2012, he was the Regional Partnership Manager for the North East Strategic Migration Partnership focusing on asylum, refugee and migration issues. Achievements included negotiating a 6 years £75M accommodation and support contract for asylum seekers placed in local authorities in the North East; initiated, produced and implemented the region's first refugee integration strategy; and Chaired the National Migration Partnership Managers Network. Working behind the scenes, Nadeem has played a significant role promoting diversity across the region and proactively supporting a host of community and voluntary organisations. One of his greatest successes was to establish a system for reporting, recording, monitoring and developing preventative strategies for racist incidents, in partnership with others across the City of Newcastle. At present, he is a Non-Executive Director on Various Charitable and Community Interest Companies.
---