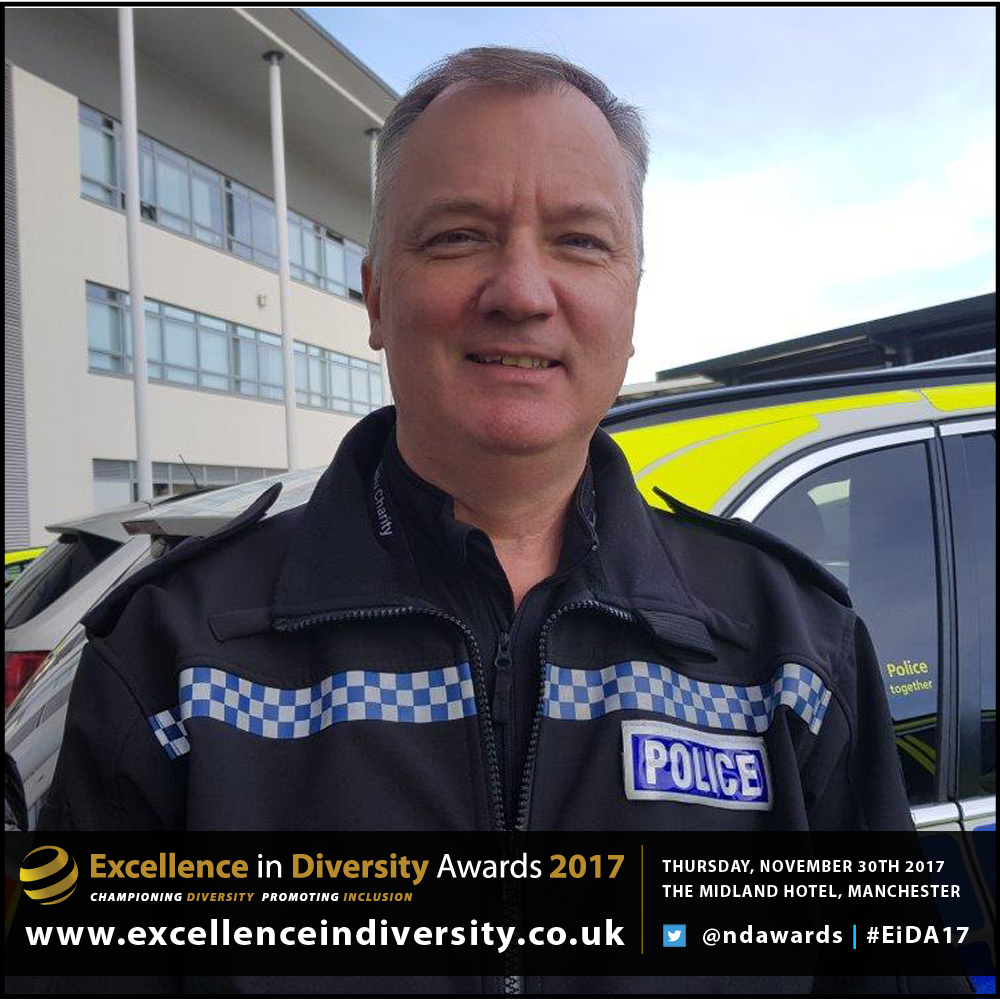 2017 Shortlisted Nominee:
Diversity Champion Award for Public Sector –
Colin is a Diversity Police Officer for Devon and Cornwall Police. He helped develop the 'Blue Light Day' events to break down communication barriers between vulnerable adults with learning disabilities and the emergency services. From small beginnings the Cornwall event has outgrown its initial venue and is held annually with one thousand people in attendance. Now in its 10th year, Blue Light Day has influenced the development of similar events in other counties with 60 organisations involved who provide healthcare and other support services. Colin spearheads the Holocaust Memorial Day event across Cornwall including schools leading to a two day event to mark the annual remembrance and the recognised pathway leading to world genocides as decided by the United Nations. Colin has coordinated the Safe Places Scheme in the South West UK where business and public sector organisations volunteer to act as a Safe Place should a vulnerable member of the public require assistance or report hate bullying.
---