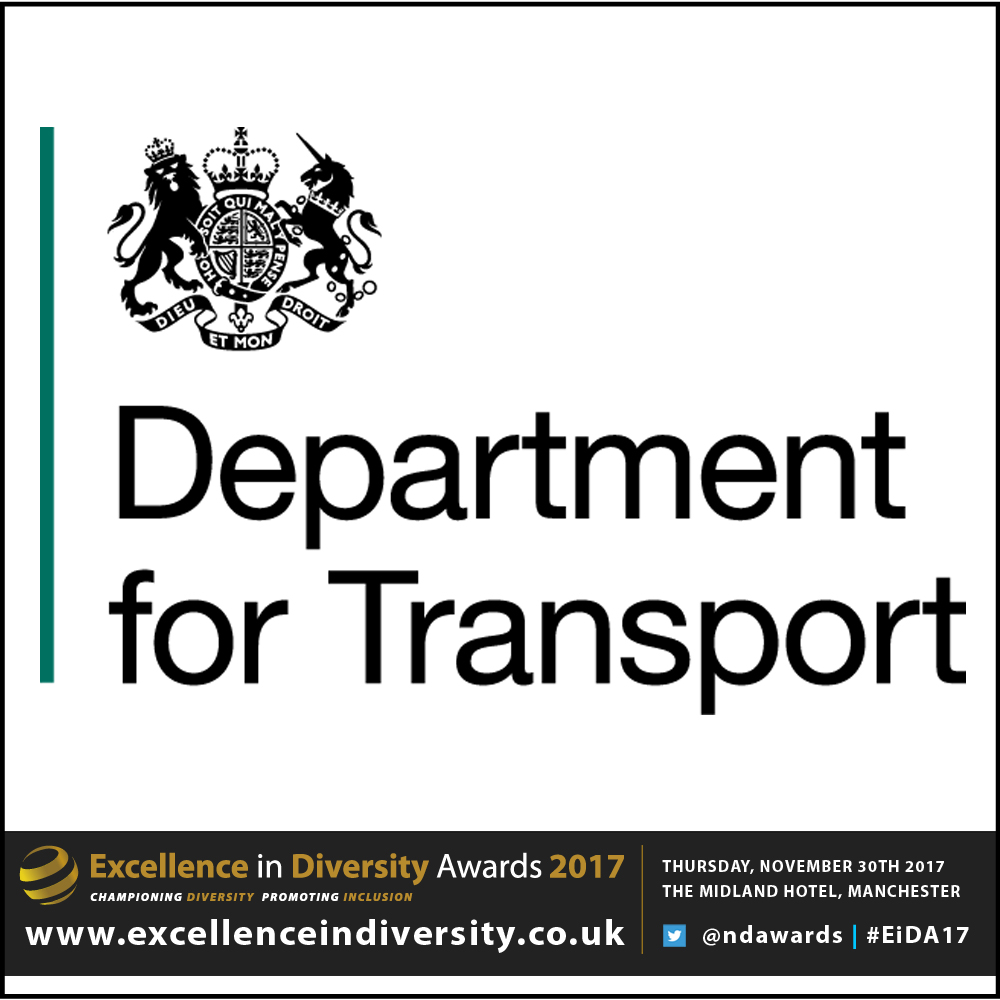 2017 Shortlisted Nominee:
Outstanding Diversity Network Award –
The Positive Support Group (PSG) is the Department for Transport's (DfT) Black, Asian Minority Ethnic (BAME) Staff Network. They were formed in 1996 and work to influence Departmental culture, so that it values diversity and equality-proofs its policies and services as a matter of course. The PSG works towards creating a more inclusive culture within the organisation through helping to foster good relations across all groups of people and raising awareness of different cultures through their cultural awareness programme – 'Building Bridges'. Their programme aims to widen their understanding of different cultures which will benefit the work they are doing to develop policies that fully meet the needs of the UK population. Due to various initiatives, there has already been a considerable impact in terms of BAME staff achieving promotion. Their results are extremely positive, and speak volumes about the impact and hard work the PSG have put into tackling the issues faced by BAME members of staff.
---