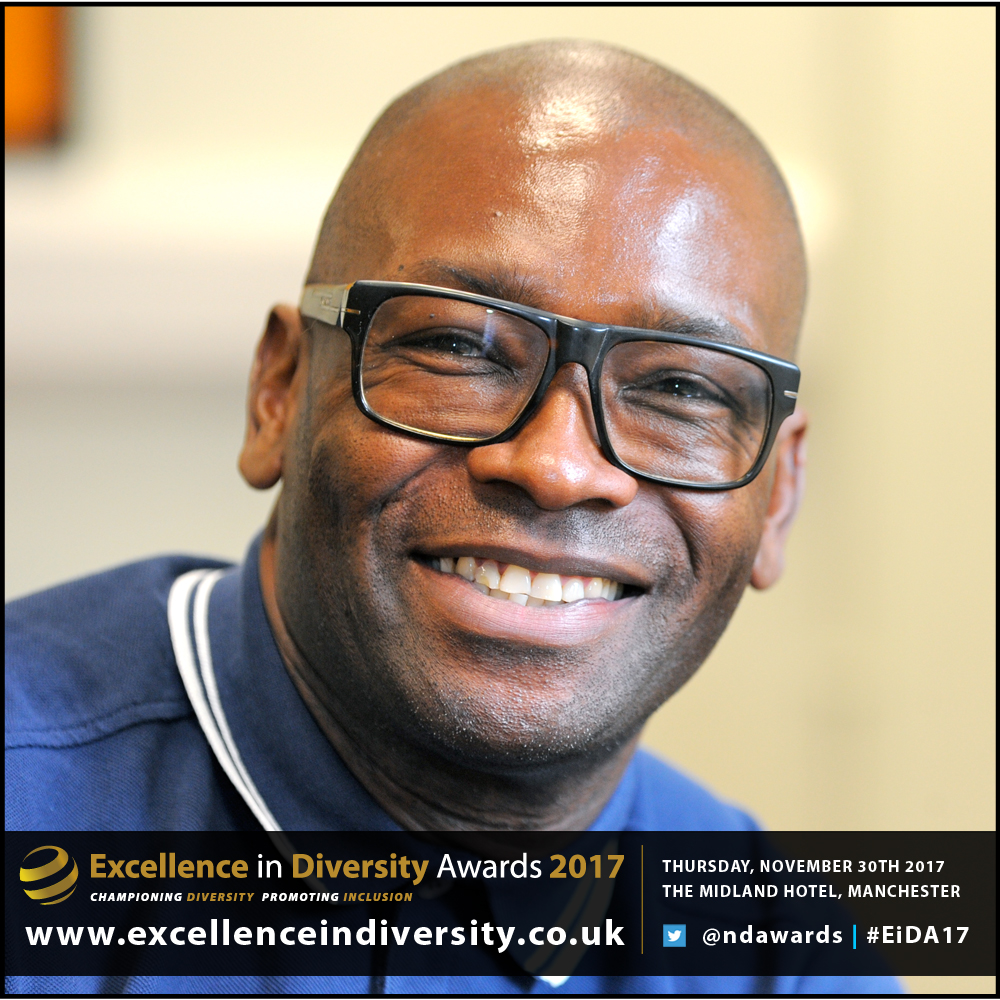 2017 Shortlisted Nominee:
Diversity Champion Award for Housing Sector –
Ronnie Fray began life on the wrong side of the tracks. He faced a number of personal challenges and obstacles growing up, he was expelled from school and later joined the 'Subway Army' hooligans. Ronnie turned his life around as he made the transition in adulthood and found his calling in youth work. He began his career working with some of Wolverhampton's most disadvantaged young people, where he drew upon his own experiences to guide and support them. He joined Wolverhampton Homes in 2014 as their Young Persons Mentor, where he now supports 15 to 29 year olds with employment, housing and benefits advice, as well as confidence building and work experience. Ronnie knows how to bring out the best in young people. Over the last 12 months he has helped more than 40 young people with a history of substance abuse, youth offending and low self-esteem, get back on track and onto work experience programmes. Ronnie has already seen 12 of his mentees gain permanent jobs.
---