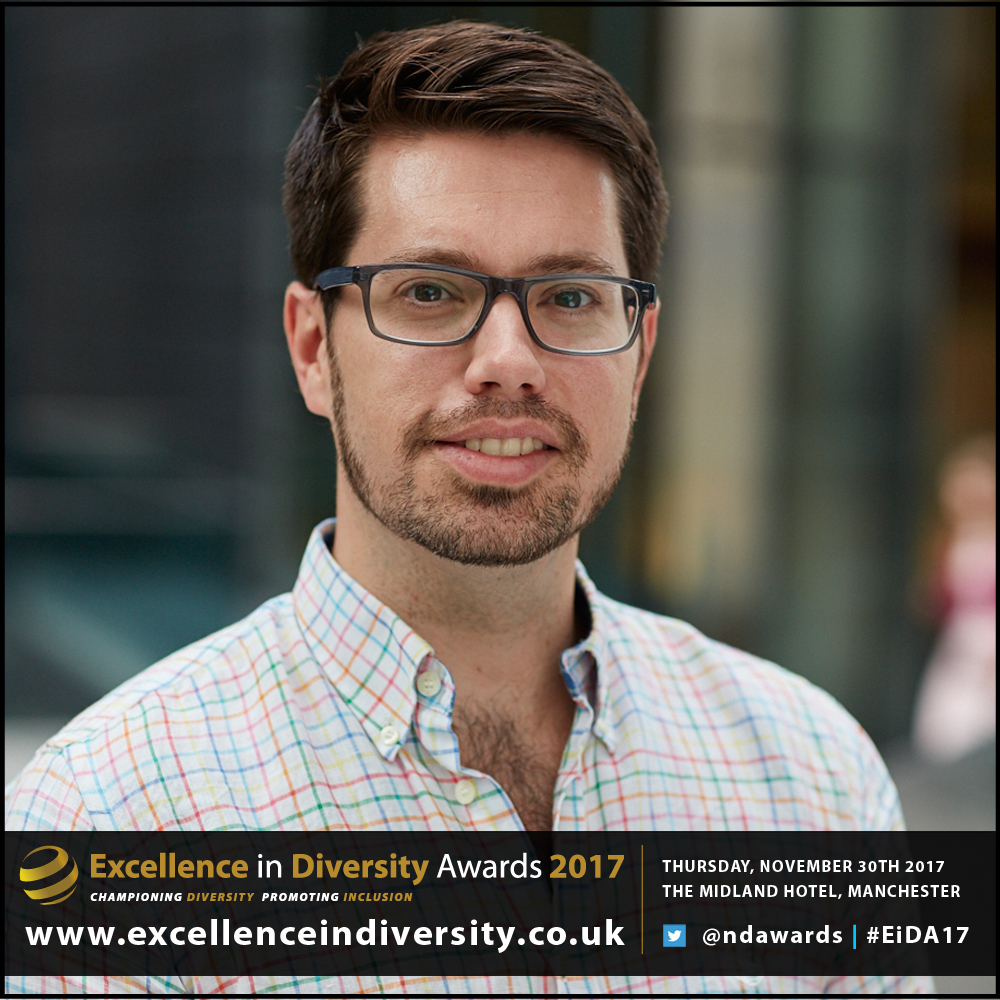 It was an honour to be asked to join the judging panel of the Inclusive Employers Top 50 list, hosted by the Excellence in Diversity awards. Reading the inspiring submissions was quite an undertaking and time well spent to spot the finer details and get a great insight into the excellent work happening across the UK on equality, diversity and inclusion.
I'm sure each organisation listed would be happy to share their experiences to support good practice and I thought it would be useful to pull out specific initiatives that caught my eye as a practitioner in this space.
Avon and Wiltshire Mental Health Partnership Trust are the first NHS Trust to introduce 'BSL Space' which contains British Sign Language (BSL) signed videos of 32 key topics related to their services including access to support. The trust is in the process of further enhancing their site accessibility through BrowseAloud, which is suitable for people with low literacy and dyslexia with translations available in 92 languages.
The legal firm Berwin Leighton Paisner ran their 'Race for Change' career insight event for African-Caribbean students/graduates interested in a career in law, With over 100 attendees, the event included application advice and talks from successful black role models. BLP have seen a 25% increase in training contract applications from African-Caribbean individuals and 78% of the event's attendees who gave feedback said they were 'certain (planning on applying)'. Great practice here is focusing explicitly on race equality to tackle underrepresentation in the profession and that BLP have tracked the event's impact which can be linked to return on their investment.
Bloomberg shared several examples of good practice and one which I'd like to showcase is their engagement with Diversity Role Models (DRM), a leading lesbian, gay, bisexual and transgender (LGBT+) education charity. Bloomberg ran a volunteering session with DRM who delivered a workshop to one of their supported schools. In advance of the session – where LGBT role models share their experiences with students – just 5% of the young people involved said that they would support a friend or school mate who came out to them as gay; at the end of the session, 100% of the students said they would. This is a positive example of organisations engaging with communities to support inclusion and helping tackle the serious issue of homophobic bullying in schools.
The Open University (OU) focuses on training their staff and have a mandatory requirement for all staff to refresh their equality training at least every 24 months – for many organisations this training is a 'one off'. The OU has also run a series of workshops entitled 'The Equality Expert Series' with staff who complete the all three workshops earning a certificate of recognition.
Thomson Reuters offers all permanent employees 2 paid days a year to volunteer for causes they are most passionate about with up to $1,000 a year to match charitable donations, fundraising or volunteer time for each member of staff. Employees in the company volunteered 138,236 hours and almost $3 million dollars was donated to local communities. In addition to this, employees can apply for Community Grants Awards where a fund of $100,000 is shared between successful applications. Thomson Reuters applies this good practice globally through their Global Volunteer Networks (GVNs) which are in place across 64 countries hosting fundraising and volunteering efforts for local eligible non-profits or accredited schools.
This is a quick snapshot of a few examples from the IT50 submissions – there were dozens more which could be applied in any organisation. Most initiatives are formally embedded but there were also key examples where one individual has made a real difference.
For more information on the top 50 Contact : info@InclusiveTop50.co.uk
Source: Richard Chapman Harris – Equality, Diversity & Inclusion Manager for Mott MacDonald.