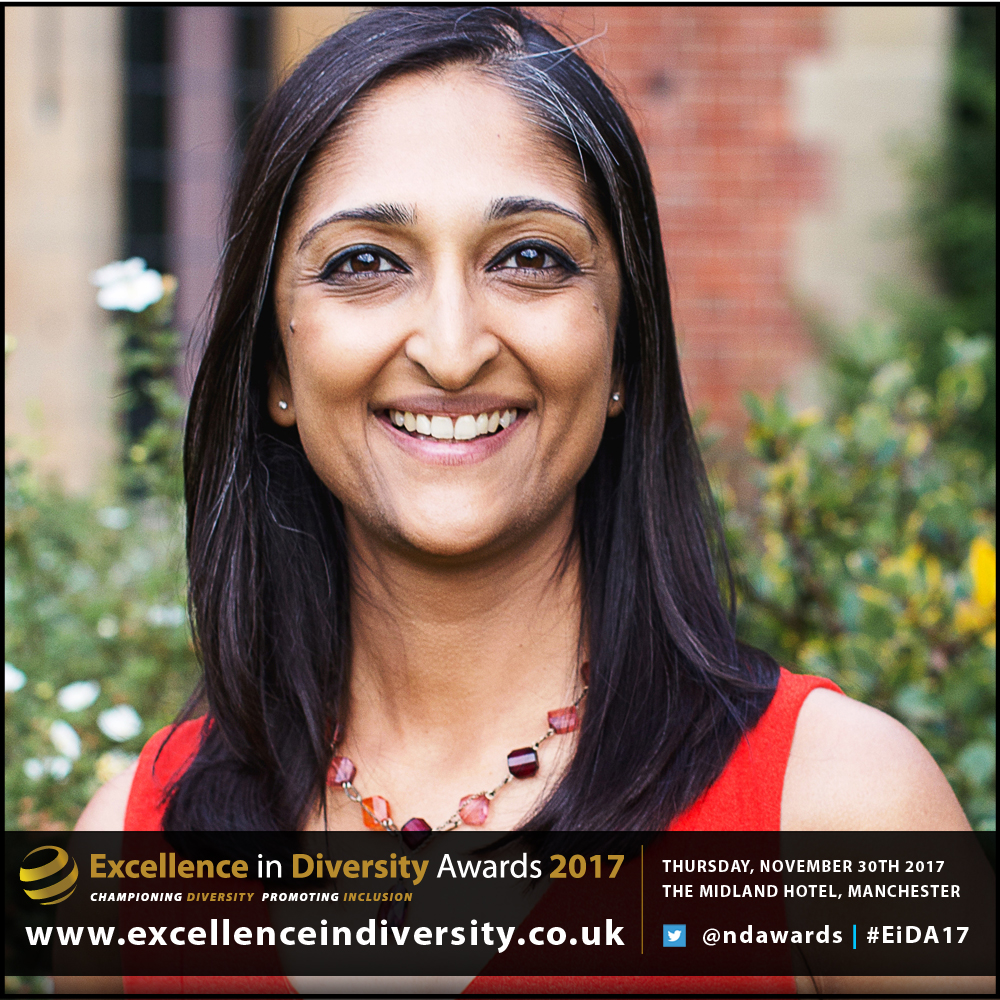 2017 Shortlisted Nominee:
Diversity Champion Award for Private Sector –
Trishna is a full-time Spanish language translator for a business information services company; however, since being diagnosed with multiple sclerosis in 2008, she has also become a multi-award winning advocate for people with MS and chronic illness. Trishna volunteers with several MS charities, including MS Society UK, Sue Ryder and the MS Trust, and in 2013 she was named 'Volunteer of the Year' at the MS Society Awards. She collaborates across numerous national and international organisations to raise awareness and improve support for people with MS, chronic illness and disability through various means, including blogging, vlogging, regular media contributions and advising on projects. As well as fundraising, Trishna is also editor of the Asian MS quarterly newsletter; writes for MS and disability-awareness magazines and speaks at both national and international events. Trishna is a leading campaigner who has brought hidden disability and chronic illness into the spotlight, highlighting issues faced by people living with these challenges.
---