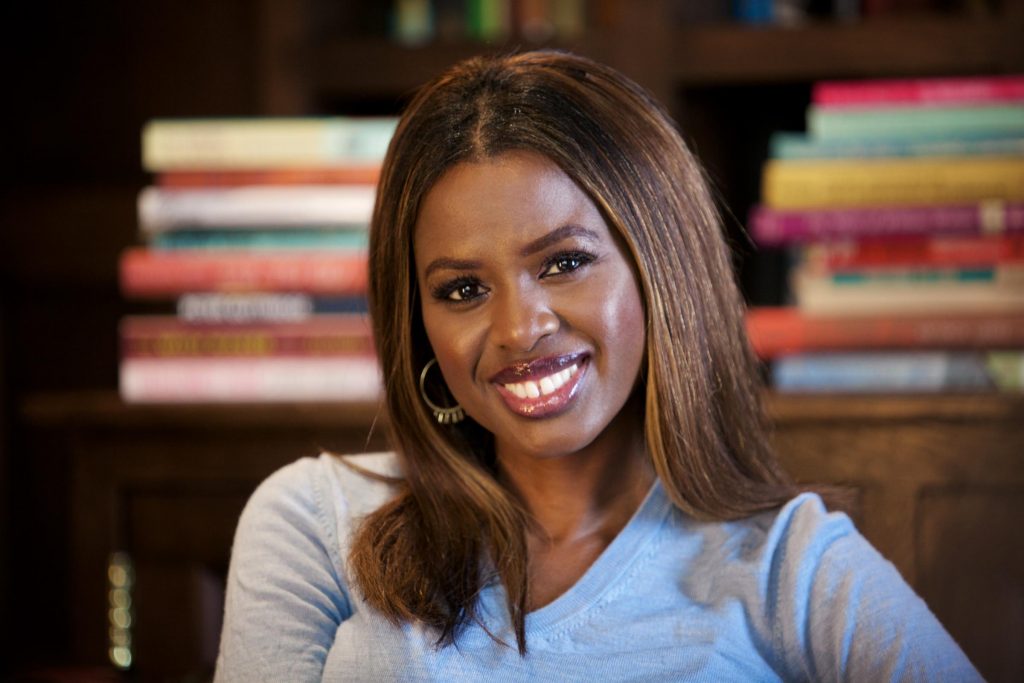 June Sarpong MBE is an established TV Presenter, who has an enjoyed a 20-year career, in which she has become one of the most recognisable faces of British television, as well as being one of the UK's most intelligent and dynamic hosts; comfortable interviewing politicians, celebrities and members of the public.
June began her career at Kiss 100 and later became a presenter for MTV UK & Ireland, but it was when she started on Channel 4's 'T4' that she became such a household name. She was one of the female faces on the show for 9 years, even interviewing Tony Blair for an exclusive special, 'When Tony Met June' in 2005, with unprecedented access to the then British Prime Minister.
June has taken on the world's most challenging live audiences, hosting 2005's major Make Poverty History event in London's Trafalgar Square and presenting at the UK leg of Live Earth in 2007. In 2008 alongside Will Smith she also hosted Nelson Mandela's 90th Birthday celebrations in front of 30,000 people in London's Hyde Park. Not only this, June has interviewed and introduced some of the world's biggest names including HRH Prince of Wales, Bill Clinton, Al Gore, Bono, George Clooney and 50 Cent.
June has worked extensively with HRH Prince Charles for ten years as an ambassador for his charity the Prince's Trust. June was awarded an MBE in 2007 for her services to broadcasting and charity, making her one of the youngest ever people to receive an MBE.
June is the co-founder of the WIE Network (Women: Inspiration & Enterprise). WIE first launched in New York in 2010, and then in the UK 2012. This acclaimed conference has featured leading speakers from a wide range of industries, with previous speakers including Sarah Brown, Melinda Gates, Arianna Huffington, Donna Karan, Queen Rania, Nancy Pelosi and Iman.
After living in America for 8 years, June moved back to her hometown of London in 2015, and appeared as a panellist on ITV's 'Loose Women'. She is now a regular panellist on Sky News' new weekly current affairs discussion show, 'The Pledge'.
In 2016, June was announced as the official ambassador for Superdrug's Shades of Beauty campaign, to tackle product inequality in high street beauty, with the aim of making it more accessible for black and Asian women to shop affordably on the high street. June was also announced as part of the 'Grazia Collective', a line-up of brilliant women ambassadors.
2017 continues to be a busy year for June, she will be co-presenting 'The Art Show' with Will Best and Kate Bryan, a new series coming to Sky Arts. 'The Art Show' is a beautifully filmed, energetic, entertaining and insightful television series, offering a global perspective on human creativity. This unique 8 x 1 hour TV series aims to expand our understanding of people, places, culture and history. She is also due to release her first book, 'Diversify: Six Degrees of Integration', later this year which argues the case for how limited we are by social division while inspiring us to make a change.
---