The Excellence in Diversity Awards will be judged by leading and proactive figures throughout the equality sector across the UK.
---
Pamela Hutchinson | Bloomberg | Head of Diversity & Inclusion
Pamela joined Bloomberg in 2016 as Head of Diversity and Inclusion for Europe, Middle East and Africa. In this role, she leads the company's global diversity and inclusion initiative in the region, serving as a partner and thought leader on strategy and vision.
Pamela is cited as one of the most recognized thought leaders and vocal advocates for diversity across the private sector and has more than 20 years' experience in managing diversity across engineering, financial services and technology and media. During her tenure Pamela has provided coaching and guidance to senior leaders whilst collaborating across HR and the business to deliver objectives, measures and solutions to promote and progress diversity and inclusion.
Andy Woodfield | PWC | Partner
Andy started his career straight from school working as an Engineering Design Apprentice. After completing an HND in Computing, Andy spent the next few years working in IT consultancy, project management and IT management.
In 1998 he joined Price Waterhouse in London as a Cyber Security Consultant focused on Ethical Hacking.
Andy was admitted into the PwC Partnership on the 1st of July 2006. Andy is now the Lead Partner for the International Aid Development Consulting practice at PwC in the United Kingdom.
Dianah Worman OBE | CIPD | Public Policy Adviser on Diversity
Dianah has worked in the field of diversity and inclusion for many years. She is the Public Policy Adviser on diversity for the Chartered Institute of Personnel and Development which is the leading professional body in the UK on people management and development. She directs the Institute's diversity research programme and leads the development of good practice guidance on diversity to help employers make progress in this challenging and complex field. She also leads the Institute's public policy work on diversity to help shape Government policy and legal provisions such as the Equality Act 2010.
Paul Sesay | Excellence in Diversity Awards | Founder & CEO
Paul Sesay is the Founder and Chief Executive Officer of the Inclusive Top 50 UK Employers, National Diversity Awards, Excellence in Diversity Awards, The Diversity Group and events company I Spoil U Media Limited since 2006. Paul's business acumen has mainly been with a social focus.
With over ten years worth of experience within the Diversity, Equality and Inclusion sector, Paul has worked with some of the largest organisations in the world on their diversity and inclusion profiles. He has also worked within local communities to help people from various backgrounds to achieve and empower disadvantaged groups throughout the UK. Paul's initiatives have helped many thousands of organisations and individuals get recognised for their hard work and dedication to diversity.
Max Hyde | National Union of Teachers |
Max is a mother, a grandmother, a teacher & a trade unionist: four very important roles. She studied molecular science at Warwick University and has been a teacher of Physics and Chemistry since 1977, hoping to pass on her love of science to young people. She is co-author (as Max Baker) of Access to Advanced Level Chemistry. Max is still working with young people encouraging them to study STEM subjects (Science Engineering Technology and Maths) at University and is a Science Ambassador. Max was part of the national STEM Equality & Diversity Group and works with networks of women scientists.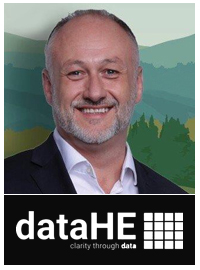 Andrew Hargreaves | dataHE | Co-Founder
Andrew is co-founder of dataHE and friend of EiDA.
Prior to founding dataHE Andrew has held a number of Executive leadership roles, laterally in the higher education sector with UCAS.
Andrew has been an active advocate, teacher, student and ambassador for equality and inclusion throughout his career, his passion being the 'potential of the human'.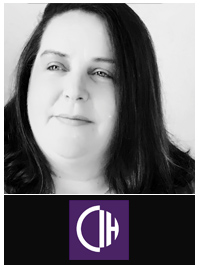 Vanessa Howell | Chartered Institute of Housing | Head of Professional Standards
Vanessa Howell is head of professional standards at the Chartered Institute of Housing – the sector's professional body – where she leads on the organisation's work to equip professionals with the skills, knowledge and expertise they need to excel. She has worked in education for 25 years and has wide-ranging experience of developing and driving standards of practice across a range of professions. Vanessa also played a crucial role in helping the government to shape the new housing apprenticeships as part of the trailblazer group and is now driving CIH's work with employers to maximise the changes to bring through new talent.
"CIH as the professional body welcomes and supports the recognition and celebration of the achievements of individuals in championing diversity in housing, and I feel that by being a judge I can add to that recognition of these professional individuals."
Dave Thompson MBE DL MBA | Warrington Disability Partnership | Founder and Chief Executive
Dave is the founder and Chief Executive of Warrington Disability Partnership, a user led organisation, employing over 50 staff and nearly 200 volunteers. Together they provide a wide range of independent living services including two Independent Living Centres, Direct Payments and Payroll Services, Shopmobility, Inclusive Sports, and a number of Employment and Educational contracts.
Until April 2015 Dave worked as a senior manager in the NHS. He started out his 20 year career as the UK's first full-time Disability Advisor. Completing his NHS career as the Assistant Director of Inclusion where he led on equality & diversity, patient & public involvement and social inclusion. Dave has been involved in a number of high profile initiatives working with NHS Employers and NHS England, including policies and procedures still used across health and social care services.
Megan Key | National Probation Service | Diversity & Inclusion Manager
National Diversity Award winner Megan Key is a Diversity & Inclusion Manager in the National Probation Service (NPS) and passionate advocate and campaigner for the trans community. She supports several local and national charities including Mermaids, Diversity Role Models and All About Trans.
She contributes to Probation & Prison trans policy and co-created online communities TransWorkersUK and TransGirlsCan to promoteinclusion for trans people in employment and sport. Megan regularly talks publicly on LGBT issues. She has been interviewed by Runners World, VICE, TotalJobs, The Independent, BBC Radio and gave evidence to the Government's Trans Inquiry.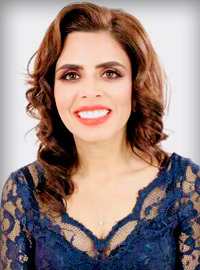 Bijna K. Dasani
Bijna has a robust track record of delivering strategic, innovation and complex transformation successes for leading global Financial Services firms. With sound knowledge across products, asset classes, economic, market and commercial landscapes, Bijna influences to deliver and has a track record of building high performing teams.
Bijna serves on the Boards of CIO Net and the IPQC CDO Exchange Series and is a FinTech Mentor. She is a contributing member of the EY Future of Customer Tax forum and an incoming Board Member for the Inclusive Companies Network. She is filming on the subjects of Mentorship, Leadership & Technology (2018).
Martin Hilditch | Inside Housing | Managing Editor
Martin Hilditch is an award-winning journalist who specialises in housing policy. He has run numerous campaigns for Inside Housing magazine, including Never Again, set up to call for fire safety improvements after the Grenfell Tower fire which killed at least 71 people last year.
He was named business writer of the year by the Professional Publishers Association in 2012, International Building Press feature writer of the year in 2015 and multimedia journalist in 2017. He is managing editor of Inside Housing magazine.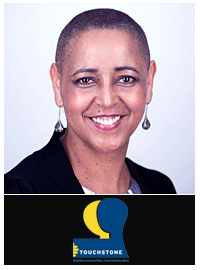 Alison Lowe | Touchstone | Chief Executive
Alison Lowe has worked with Voluntary Organisations for 28 years. Right now she works as the Chief Executive of Touchstone a Mental Health Charity in Leeds and wider West Yorkshire. Touchstone work with and for people that are affected by mental health problems and they specialise in working with people from different cultural backgrounds. Touchstone have received multiple awards for their work in equality and diversity, including the number 1 spot in the 2016 and 2017 UK Top 50 Most Inclusive Employers Award. They are a Stonewall Top 100 LGBT-Friendly Employer for the 5th year running and are again a Sunday Times Best Company to work for 2018, being placed 9th nationally. Additionally, Touchstone were judged to be Investors in People Platinum at their latest assessment – only the third organisation in Yorkshire to gain this accolade.